Wine over gold: Wine Management offers some tasty investments  
---
Investment wine and investment whisky offer investors interesting alternatives to traditional asset classes. Wine Management held a reviewed their offering and showed off the latest additions to their portfolio.
Investing in luxury wines and spirits pays off – with returns regularly exceeding those of gold.
This was the message at a recent presentation by our client Wine Management.
On a cold morning in February, in a cozy restaurant in the center of Prague, the Havas PR team organised a press conference where journalists were introduced to, and got to sample, a newly prepared portfolio on behalf of Wine Management.
The star of the show was a bottle of Royal Salute Platinum Jubilee, released by the luxury Scottish distillery on the 70th anniversary of the reign of the recently deceased Queen Elizabeth II. The bottle, one of 147, was secured by Wine Management at auction for a price of 469 369 CZK.
Expert advisor on aged spirits, Zdeněk Kortiš, followed up on this unique purchase by investing in another bottle from Royal Salute, this time from the edition created for the coronation of the new British King Charles III.
Attendees also got to meet Erik Portanger, noted wine expert. Erik brings some twenty five years of experience in the art of wine collecting, and is a regular contributor to publications, Decanter and The World of Fine wine.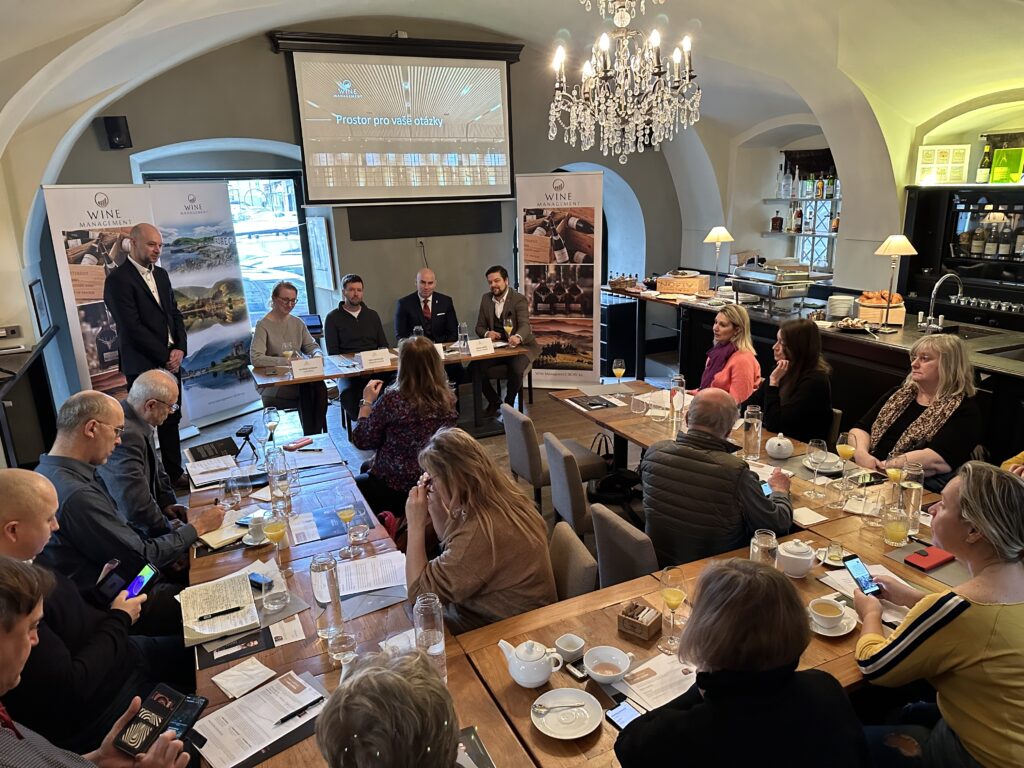 Last, but not least, Wine Management founder, Martin Kovář, presented an overview and evaluation of the more than 33 thousand bottles under management. In 2022, the value of the Fund's portfolio appreciated by 13.49%, with the fourth quarter alone driving an increase of 2.40%.
Coverage of the event can be found in Seznam Zprávy, iDnes and CzechCrunch.