---
The Czech Republic is a global beer superpower, and the Czechs themselves love beer. However, they are also quite conservative, and it takes them a long time to pluck up the courage to try different types of beer other than their traditional pale lager. On the other hand, the Bernard family brewery has always marched to the beat of their own drum.
---
They introduced a unique new product in the form of a top-fermented beer, i.e., an ale. At that time, only restaurant microbreweries brewed ales. Bernard also modified the process for brewing conventional ale and created a completely new category called Bohemian Ale.
These circumstances presented an interesting challenge for us. We had to introduce this new product while persuading people who were not typical beer drinkers to either buy this new beer at the supermarket or try it on tap in pubs. We decided to use humour and puns—Czechs love these.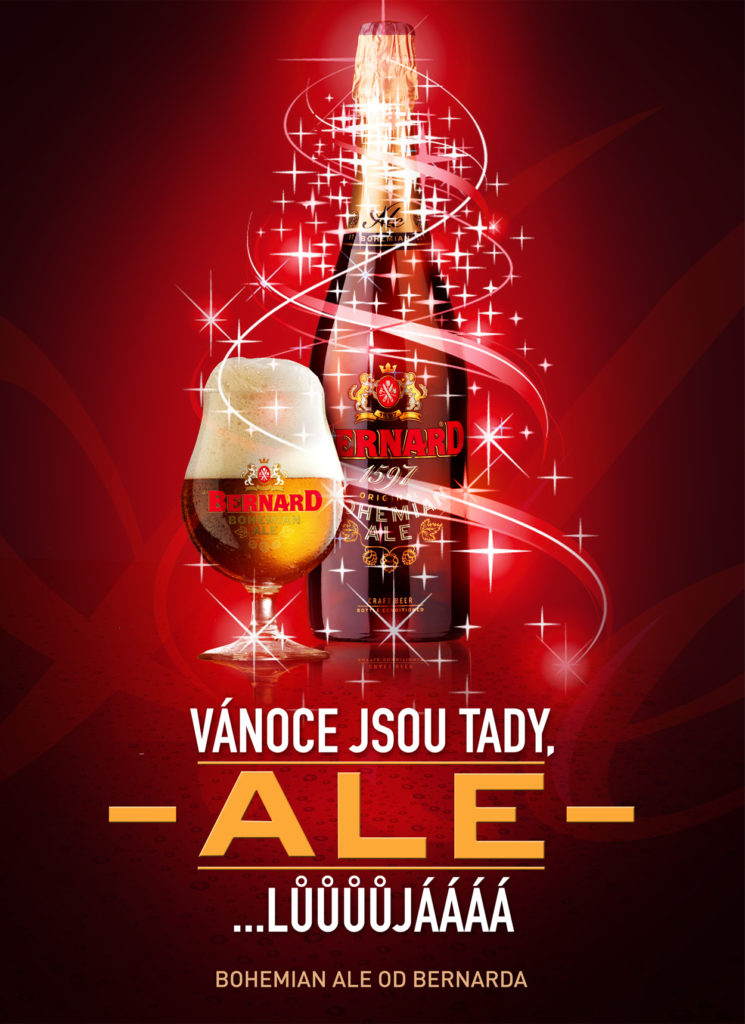 ---
We kickstarted this new category with an appropriate campaign. Ales even sold 30% more than Standa Bernard expected. Around half a crate of headlines was created playing with the double meaning of the word ale in Czech: ALE as a type of beer, and ALE also meaning BUT in Czech, i.e., a conjunction. Each headline emphasised a different merit of the product.