Famous kayaker takes on a waste sorting plant
---
An Olympic silver medallist working as a dustman? Who ever heard of anything like it? Well for starters, everyone who saw the unique 360° video for EKO-KOM did. In this campaign, kayaker and Olympic medallist Vávra Hradilek acts as a guide in a plastic sorting plant and almost loses his kayak in the process.
---
We prepared an online world for visitors to explore on an "edutainment" microsite. Advanced technology lets you easily interact with the elements or read the interesting infographics in the 360° video.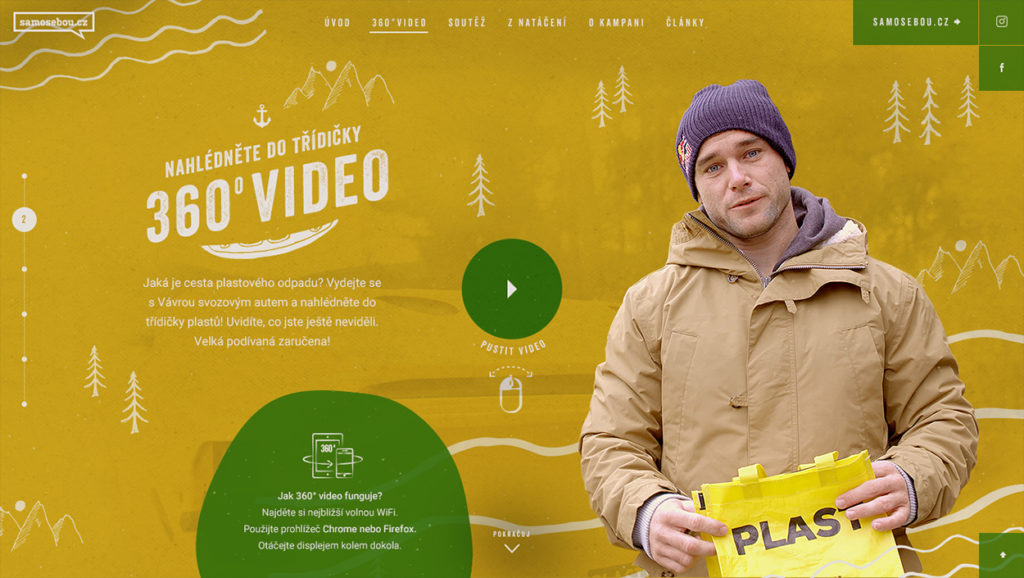 ---
In addition to a special landing page, we conducted an extensive banner campaign on social networks as part of the integrated digital campaign. This even included a contest with the prize being the paddle Vávra used to win the World Championships. By gathering demographic data over time about users who interact with the client's channel, we utilized its full potential for targeting different groups with personalized content.
We also prepared a contest for website visitors. They could win 3D glasses by trying out the sorting experience practically in the flesh.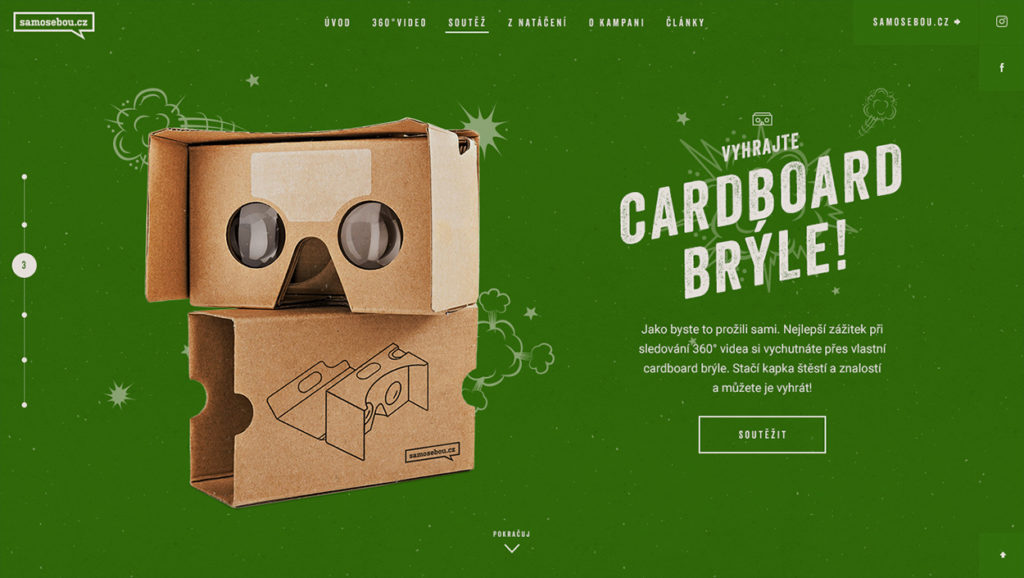 ---
If you still don't know about the process of weighing, feeding, sorting, perforating, pressing, and ultimately preparing to recycling plastic, all it takes is a few clicks and you can find yourself right in the middle of the action.