A celebration for the senses
---
One of the largest international banks in the world has been operating for twenty years on the Czech market, and this is a great reason to celebrate in style.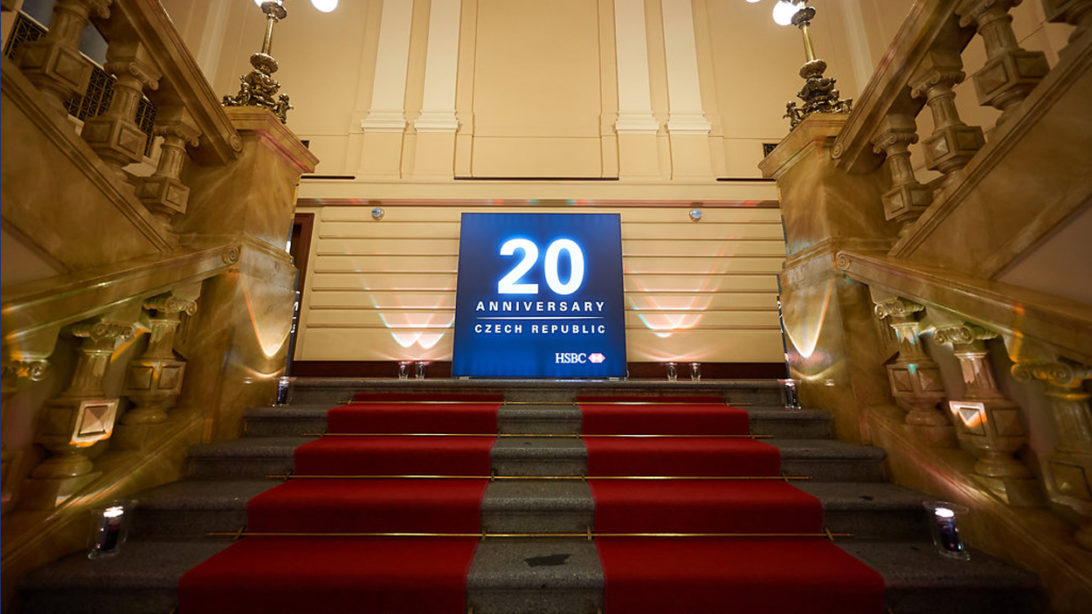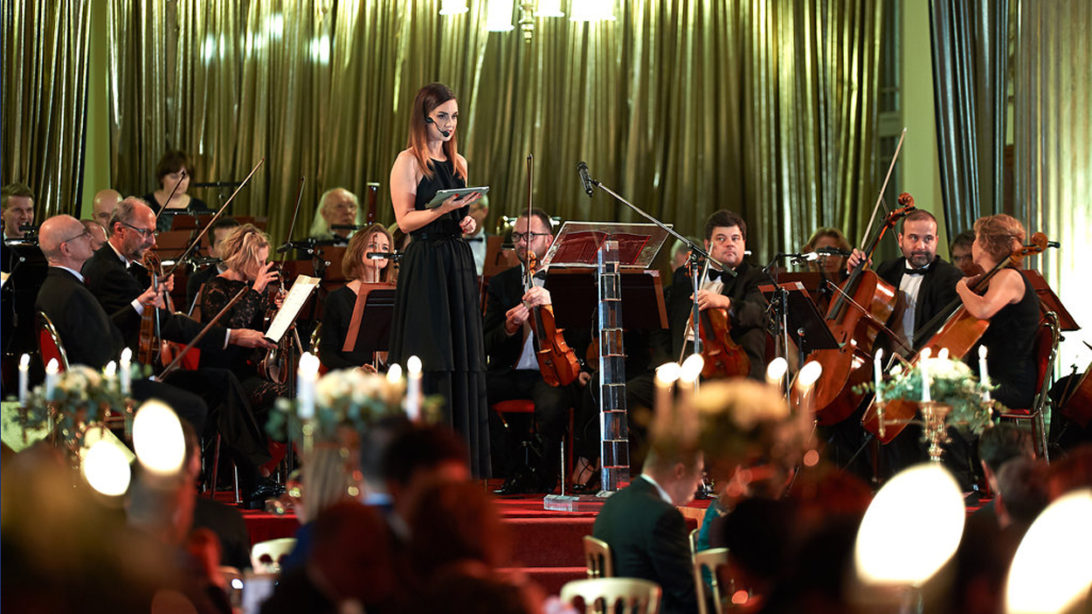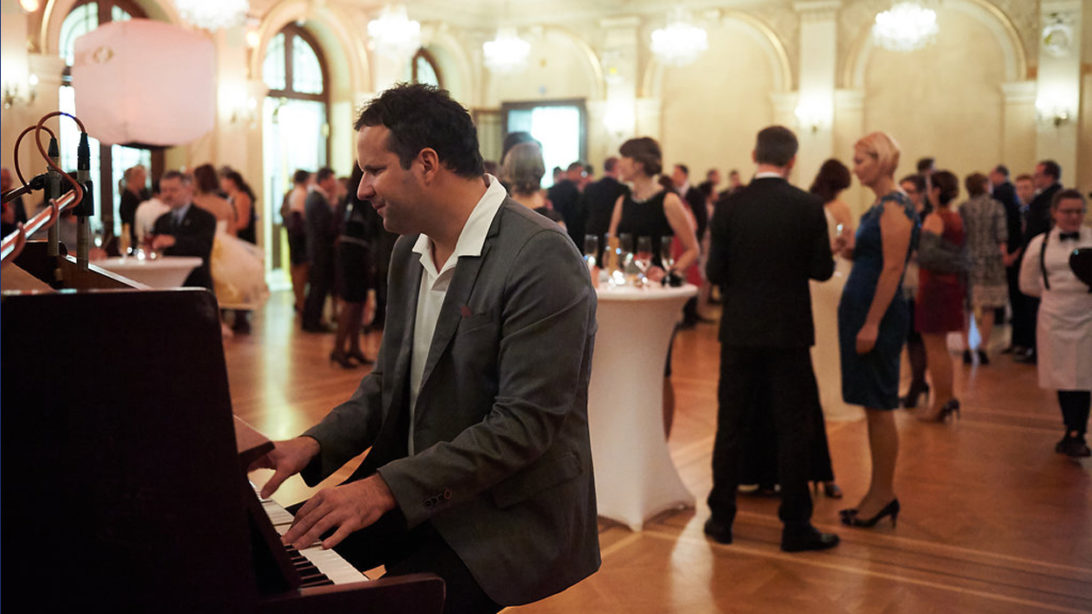 ---
The public learned about the anniversary from the study "20 Years of Internationalisation of the Czech Economy" that we helped HSBC create. Additionally, a partnership was established with the University of Economics, which provided the data for the study. There was also a press conference where, in addition to the study, the new CEO of HSBC and Rector of the University of Economics were introduced to journalists and shared their opinions on the past twenty years of development of the Czech economy.
The spectacular celebration was held at Žofín Palace, a building with the enchanting atmosphere of Old Prague. Clients, business partners, and VIP guests enjoyed a dreamlike gala evening in the subdued light of hundreds of candles accompanied by classical music. The highlight of the evening was the precise entrance of one hundred and fifty waiters so that each guest laid eyes on their meal at the exact same moment. One hundred and fifty hands swirled, conjuring up a pyramid of three dishes from under the plate covers, where the upper dish always maintained the temperature and aroma of the lower one. The last layer contained a cold-smoked trout. When the cover was removed, the aroma of fish wafted upwards along with the delicate fragrance of smoked juniper wood.
The music and glint of candles created an unforgettable atmosphere, which the guests enjoyed with all of their senses.