---
SENS is a producer of the next generation of sustainable protein powder, snacks, crackers, pasta and mainly protein bars made from crickets. They are a European pioneer in using crickets for daily nutrition, and by addressing in a smart way the possible negative associations with eating insects.
They are also the world's largest producer of live crickets with their nearly-fully automated farm located in Thailand.
Their mission is not to make everyone on the planet eat bugs, but rather to make people at large think about their eating habits and their impact on the environment.
You can find SENS products in most major retail chains in the CEE region.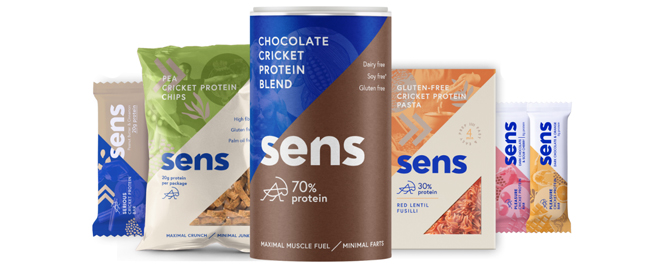 What the founders say
"Being in the Havas offices is great for brands like ourselves. There are plenty of places to work, there is modern technology woven throughout the space, so even the smallest meeting room has plenty to offer. Being among other startups and communication professionals is great to get your creative juices flowing and solid base for generating new ideas."
Daniel Vach
Co-founder & CEO