ARfest Prague 2019: How augmented reality changes the world
---
This year's first festival of augmented reality ARfest Prague brought together international personalities within the field. They were happy to share their experiences and vision for the future and we were happy to help them spread the awareness.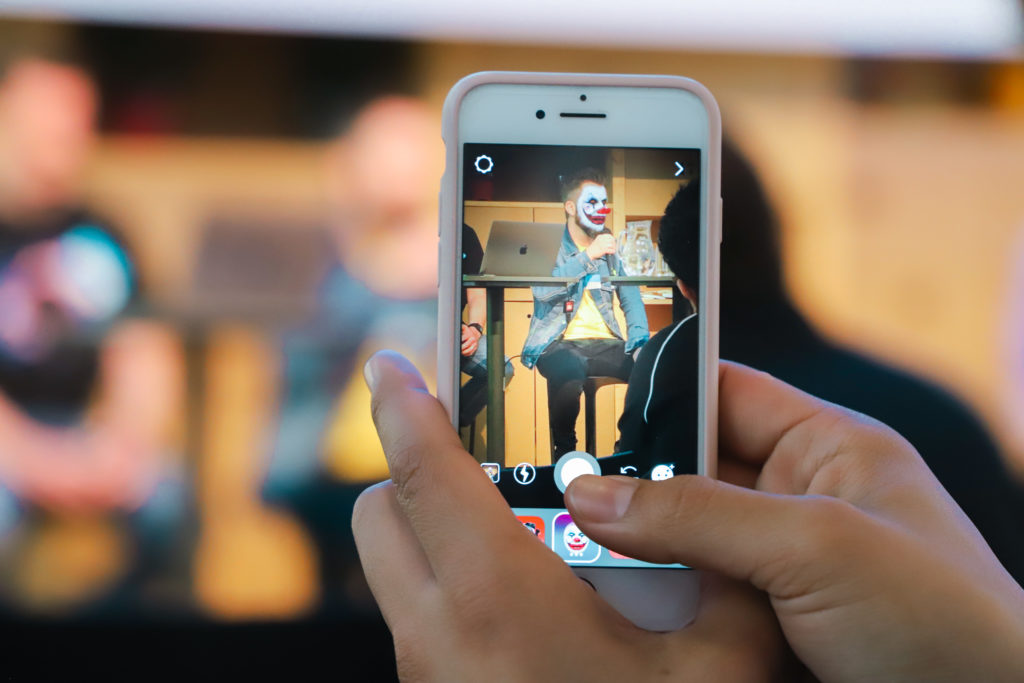 Creepy clown Marca Wakefielda
The use of augmented reality (AR) is on the rise and has great potential for the future. Our Havas Digital team recognises this and uses it in various forms when it makes sense. That is why it made sense for us to support the creation of the ARfest Prague 2019 augmented reality festival, which brought international personalities within the field to Prague. These guests presented their intriguing projects to millions of people and led discussions about where AR will grow and what we, marketers, can take from it. Here were the main topics:

1. The use of AR develops as communication tools develop
AR has not just fallen into our lives, it has been with us for a while – precisely since the late 1960s. Its development is proportional to the development of computer systems and methods of communication. It has become more widespread in the last decade. People don't even realize that it is already a part of their lives – with GPS, QR codes, Google maps, navigation, or the popular game Pokémon GO.
However, the first AR filters and effects had already appeared a year before Pokémon GO. At that time, Ikea used this technology in their catalogues for marketing purposes. AR enabled customers to place furniture in their apartment to see if they fit in the designated area.
The rate of penetration into daily life is directly proportional to how Internet connections have become more accessible and higher quality. The battery life of devices and operating systems have improved while AR design and application tools are increasing in number and becoming more user-simplified. These developments have led to wearable devices such as glasses, and companies like Apple, Google, and Facebook are working intensively to turn ideas into reality.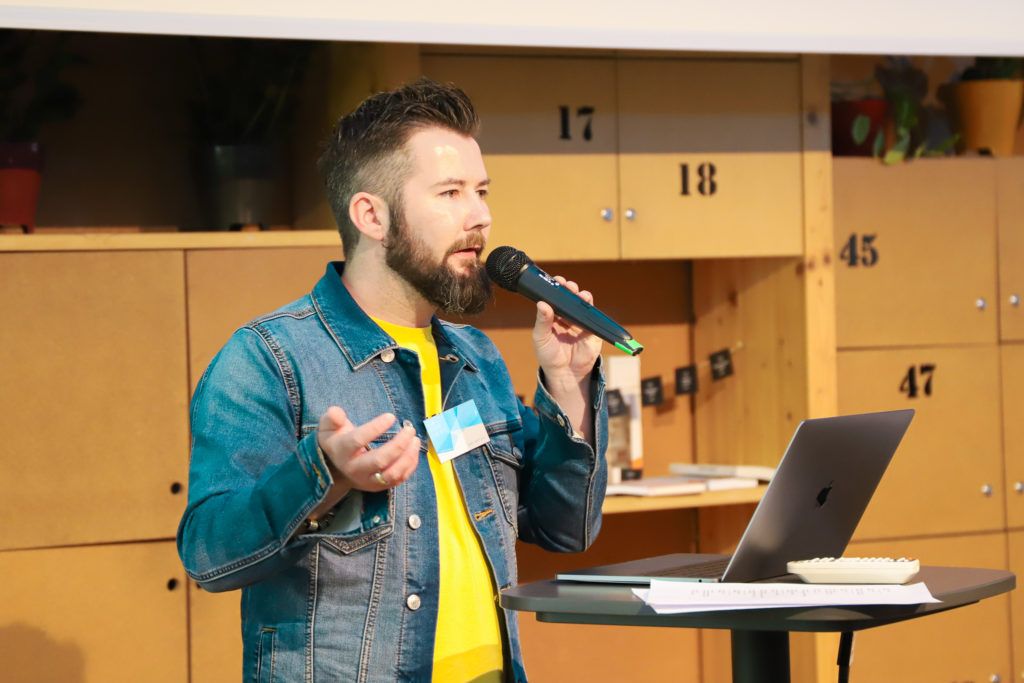 Marc Wakefield
2. Great potential for the future – there is not much competition now. The boom is yet to come, so get ready
We are currently witnessing how people are enjoying augmented reality. On social networks, they use filters and effects to change and enhance their appearance. Computer game creators, in turn, enhance the gaming experience. As in the case of Marc Wakefield's filters, with which he unintentionally entered the world of celebrities – his Creepy Clown made it to the U2 world tour. Due to this success, he was invited to the F8 conference and met with Mark Zuckerberg. There is also the story of designer and artist Johanna Jaskowska, author of the most popular Instagram filter Beauty3000. Her "plastic face" has become viral, and today it has over 400 million users. "It's simple, attractive and works for everyone," Jaskowska explains her success.
The beauty of AR is that it does not create a new world like in the case of virtual reality. Instead, it uses the existing environment around us and simply complements it. This brings the user newer, stronger experiences that he can share with others. But more than in almost any other sector, such a solution must make sense and bring value to users.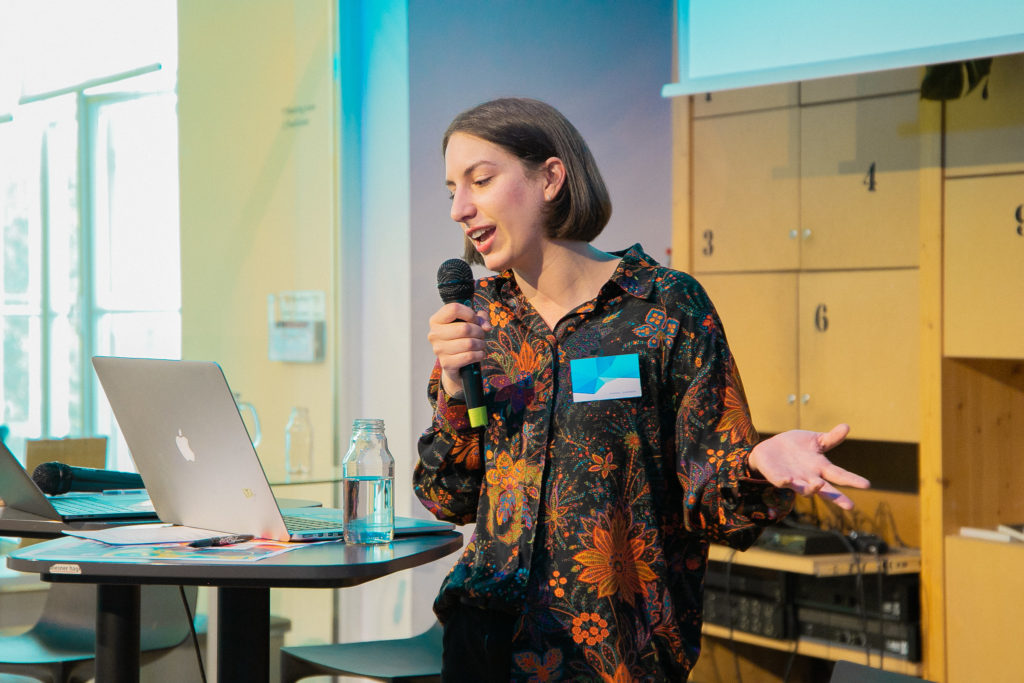 Johanna Jaskowska
"I can imagine that augmented reality can be applied to medicine, engineering, and education. For example, learning about the Mesozoic era will be much more enjoyable and effective for students if they can use AR to run around with dinosaurs," says Eduard Krečmar, Social Media Strategist.
An indicator of the possibilities offered by this technology is the Touching Masterpieces project, which enabled blind people to "see" the world's three most famous sculptures for the first time: the Nefertiti bust, Venus and David. The virtual gallery was realized by a team from the Spanish startup Neurodigital Technologies and presented by the National Gallery in Prague, for which it was created as a PR project with unprecedented reach. It gained 544 million impressions in 172 countries of the world.
Luis Rotger Vidal, Creative Director of Geometry Global, offers an insight: "In advertising, you constantly need to ask not only what and how, but also why. People often forget about this. Use innovation and common sense as the main tools but ask yourself why you are doing it at all stages of the project."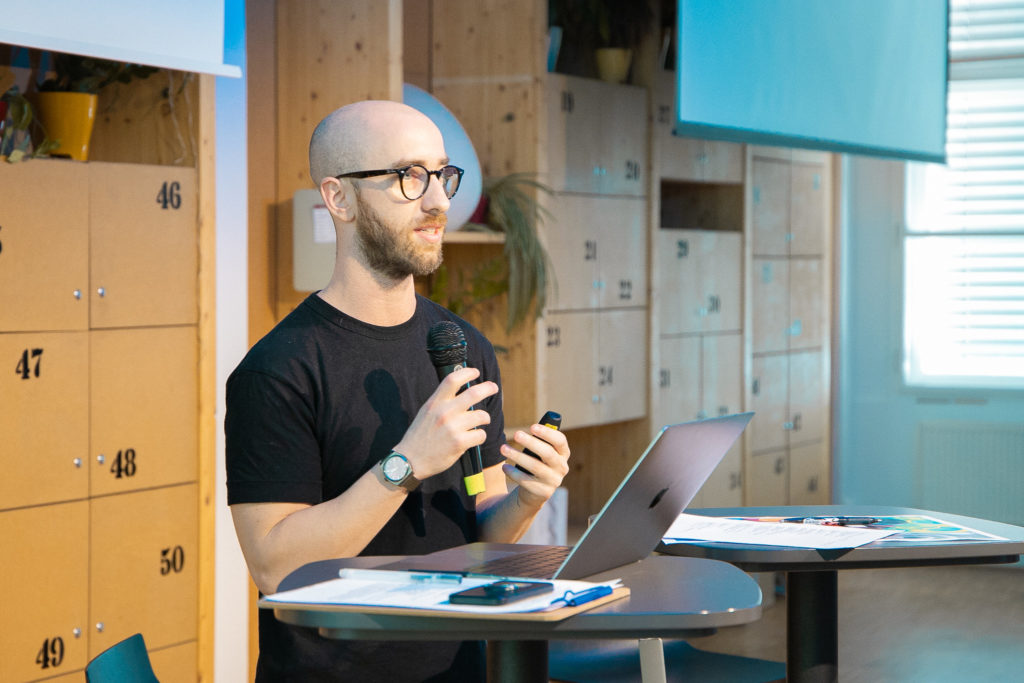 Luis Rotger Vidal
3. AR works in marketing, but it must bring real added value
This is where the challenge lies. To take advantage of augmented reality in marketing, you need to offer people something of value. "If you use AR to solve real problems, it will help increase customer loyalty. And if it is authentic, people will be happy to share it on social networks, thus raising brand or product awareness," says Jan Marcinek from Leo Burnett.
In the survey, this agency used neurological tools to measure people's emotions while watching online content. What were their findings? It confirmed that augmented reality in communication increases emotional connections. This is good news for marketers, but they will still have to convince their clients. Fabio Forgione, aka Piotar Boa, as he's known in the digital world, predicts that 2020 will be the borderline. "A brand that wants to continue doing business after 2020 will have to engage digital media in communication, otherwise it has no chance," he says.
Nevertheless, "people tend to trust the brands that offer them value without paying for it straight away. They don't want to be part of your ads for free. But if you give them some value, they will become your ambassadors right away," says Fabio Forgione. According to him, the magical sentence of the future will be "try before you buy". For example, people will be able to use the new product codes to try on clothes in augmented reality and then make purchases directly in the app..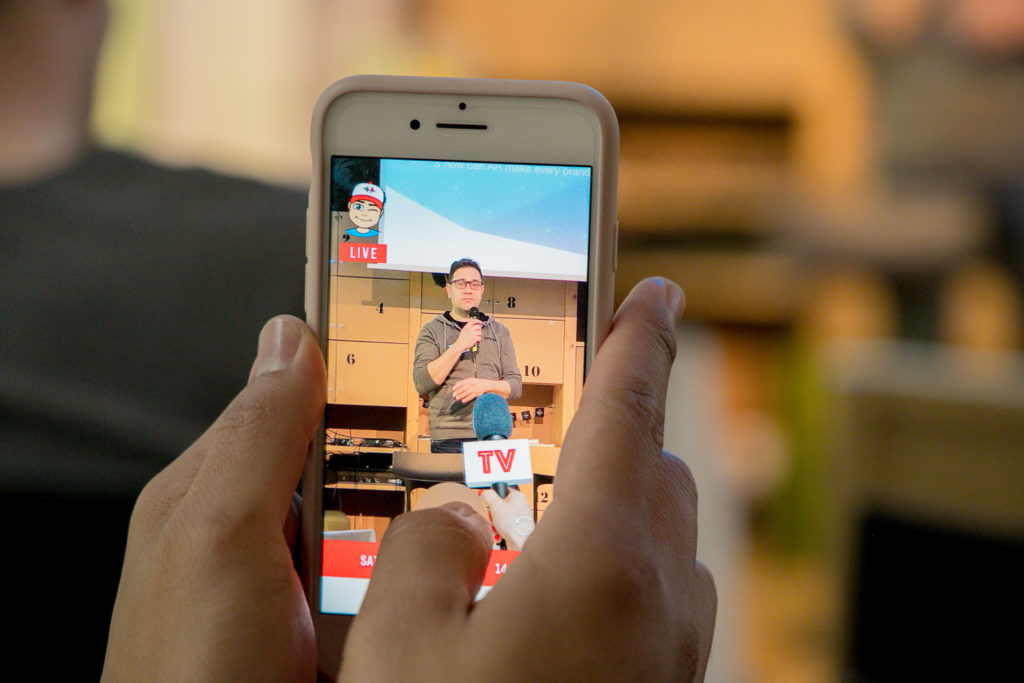 Fabio Forgione aka Piotar Boa
4. Unity is strength, and nothing can be done without community
User-generated content is much more valuable, and AR is predestined to facilitate it. A community is forming around it, one of which was initiated by Facebook itself. Thanks to that, the industry is moving forward, people are helping each other, sharing things and offering advice. Although AR creators still live in a bubble which ordinary people don't really understand, it won't last long. People will soon realize that they are already using AR almost daily.
AR has the power to connect people around the world and help it change for the better, allowing you to invite people into your own world to share the same experiences with you. It is this effect that is used by Amnesty International Czech Republic, for which Havas Digital prepared three campaigns all three years apart. In the first campaign in 2012, a petition for the release of three specific political prisoners gained signatures which were linked to Google maps. For the second campaign in 2015, people could try on virtual goggles that transferred them to the cell of a Russian prison where they could experience what the political prisoners have to go through. The aim was to draw attention to the deteriorating situation of human rights violations in Russia. Both campaigns were effective and had a real impact, not only in the form of media attention, but also in the release of several prisoners.
Finally within the last year, we introduced the #FreedomSelfie campaign, where people once again signed a petition for the release of two political prisoners. They also spread awareness on social networks with a selfie filter that joined half of their face with the face of the chosen prisoner and included the text "Thanks to me, Atena/Wu is half free."
However, even seemingly fun filters and effects can always provide help to someone. The attendants of the ARfest were touched by the emotional speech of Caroline Rocha, aka FrenchSinger, a well-known filter and AR effect reviewer with 60,000 followers on social media. "After a heart attack, I was paralyzed on the left half of my body. Bedridden, I fell into depression and didn't know what to do with my life. Then I discovered Snapchat. I started searching for filters, experimenting with them, and writing reviews about them. That literally saved my life, it gave me a new purpose. I became useful again, people started asking me for help. I thank all of you who create AR, you have no idea how much what you do helps people like me. And there are a lot of us," she said in a live online entry.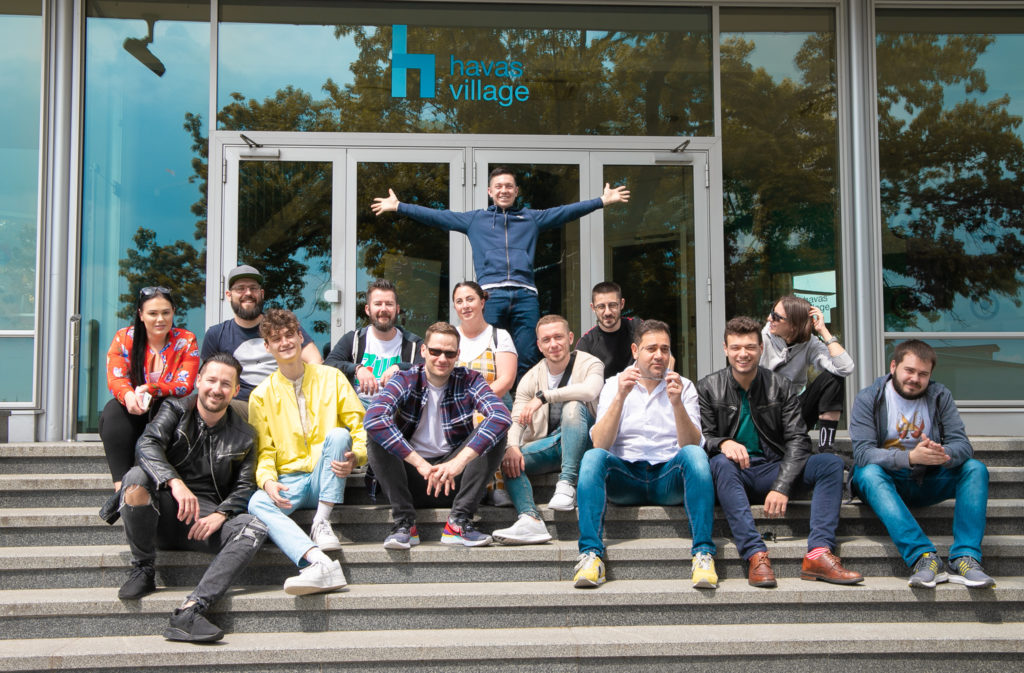 AR brunch at Havas Village
And a few pieces of advice at the end came from Adrien Carta, the founder of Kalank, who is dedicated to playful augmented reality: "What is simple from a user's perspective has the best reach. Although games are much more sophisticated and complicated, they encourage incredible involvement. When people like the game, they can play it for hours. The game must not be complicated to use, but it can be difficult. The harder it is to win, the more engaged the players will be."