New design for UNIQA's lifestyle web
---
Together we are stronger and we can do much more. The merger of AXA ČR and SK (as well as Poland) with UNIQA is a living proof. Our connection with the "new" UNIQA group, a financial partner for more than 3 million people in the Czech Republic and Slovakia, has brought a new web design and UX experience for the lifestyle platforms Patalie.cz and Patalie.sk.
When we took over the platforms from the previous creative agency, the biggest challenge was to meet the client's request for a stronger connection between the brand and the content of the platforms. Data from our research showed that the branding was so subtle that users hardly associated it with the brand. It was therefore necessary to find a suitable strategy and an acceptable boundary between "hard" corporate branding and lightness of a lifestyle magazine.
Both platforms have gained more than 4.5 million visitors in the Czech Republic and Slovakia since the launch in 2016, but it didn't scare us off. We revised all the content and divided it into clear categories to allow the user better orientation. We believe that we have succeeded in creating UNIQue graphic design, which is generally cleaner and easy to read, but especially finally meets the client's requirements. As a result, the platforms were able to connect to the main UNIQA sites, where the new article feed is located.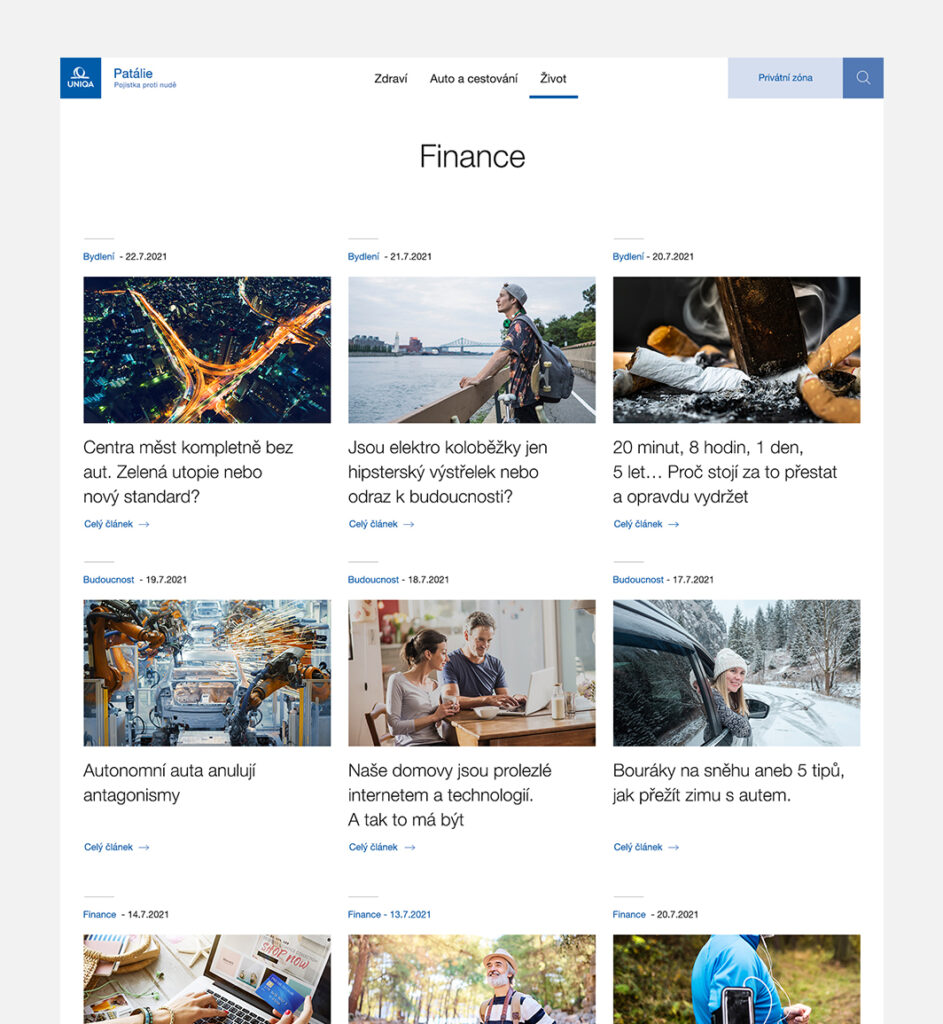 The content of Patálie is still taken care of by the Havas Digital and PR editorial team, who fills it with tips on health, travel and lifestyle, as well as with interviews on current topics.
So have fun exploring.
Links: