Ministerial online streaming
---
What do you do if seven days before the international conference, representatives of the French government ask you to provide an online stream of a minister's speech on his twitter accounts and on YouTube? You don't even blink, and simply get it done. In the end we delivered a 5-hour live stream in three languages on several different online channels.
The end of 2019 was all about celebrating the 30th anniversary of the fall of the Iron Curtain; not only in the Czech Republic, but also in many other countries on the European continent. On this occasion, the French Research Institute of Humanities and Social Sciences (CEFRES) organized the international conference "Beyond 1989. Hopes and disillusions after revolutions (a global approach)" in early December. During two days, a number of interesting speeches were presented by representatives and scientists from Charles University, the Academy of Sciences of the Czech Republic and the project "Tarica" who co-organized it.
Havas Events was originally supposed to stream online opening speeches by French Minister for Europe and Foreign Affairs Jean-Yves Le Drian and Czech Foreign Minister Tomáš Petříček in three languages simultaneously – French, English and Czech – but eventually ensured the broadcasting of the rest of the conference until evening. In addition to doing so on the Twitter accounts of the French Minister, viewers could watch the first day of the conference online on the CEFRES YouTube channel and on the websites of Charles University and the Ministry of Foreign Affairs of the Czech Republic, the Embassy of France and the French Institute.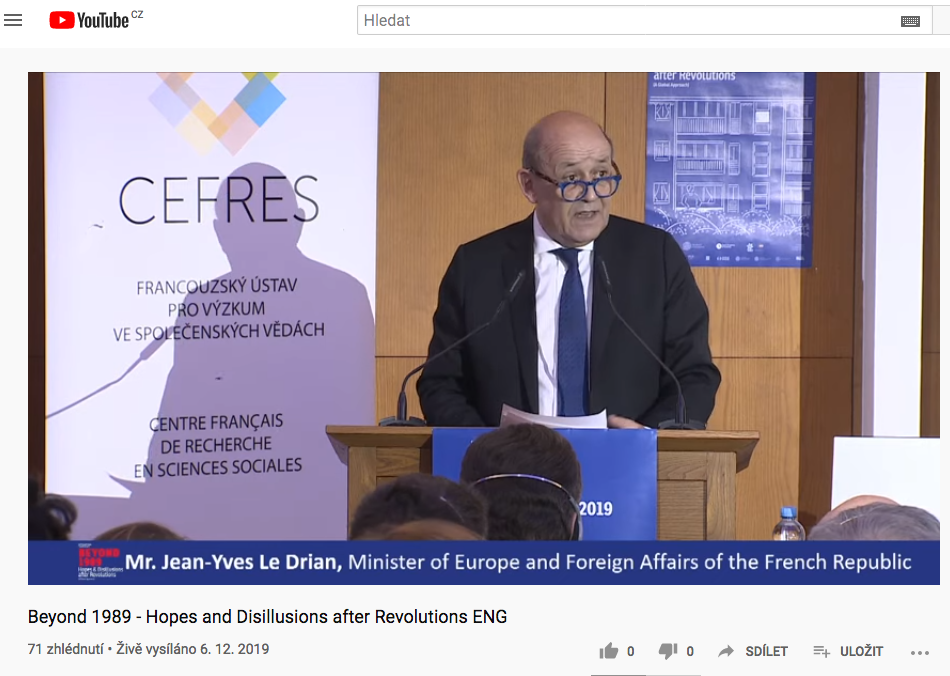 Compared to similar events, ensuring the online streaming of this conference was more difficult in terms of technology coordination in such a short time and also the interplay of dozens of people who directly participated in the broadcast. In cooperation with experienced professionals from AV Media, we supplied all audio and video equipment in the hall including sound directing, sound and lighting system. The installation on site took the most time and lasted about five hours including rehearsing to make sure everything will work out.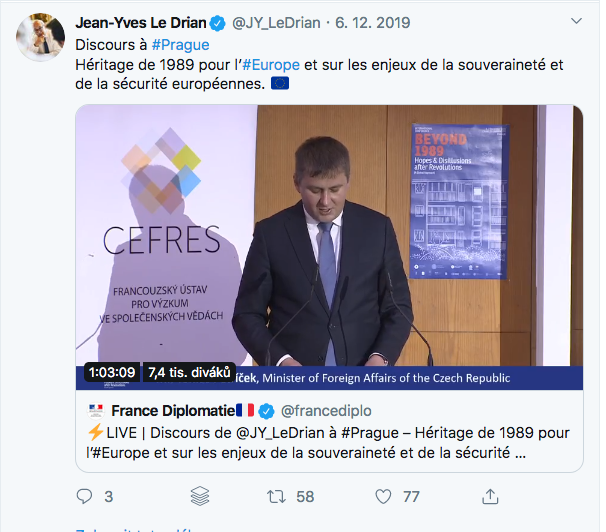 The stream took place under the watchful eye of the broadcast director, and an assistant responsible for seven simultaneous streams. The whole thing had to be very carefully coordinated.
Thanks to detailed preparation and an experienced team we have earned public praise from the mouth of the French ambassador. The most beautiful Christmas gift for Havas Events.