---
Bathing in virginal blood Bathory-style or injecting botox into your crow's feet is not our focus. This is not a technology that will make you look like your 15-year-old self, but it is a campaign for the new AXA platform: AXA Health Keeper. So, let's all keep fit, because this is the most important thing.
This successful AXA Health Keeper project was introduced by Spanish insurance visionaries.
A mobile app that focuses on healthy lifestyles, sports and personal physical developments was the best direction to rejuvenate the image of an insurance house with a long tradition – just like the idea to launch this mobile gadget to the Czech and Slovak market.
One of the goals was to distinguish the app from other existing applications focused on sports, health and active lifestyles, and reach the maximum possible number of users. Thus, our creative idea "how to manage getting younger " was born. It was based on one of the features of the application: AXA Health Keeper helps we stay in shape and motivated to keep our health age as low as possible.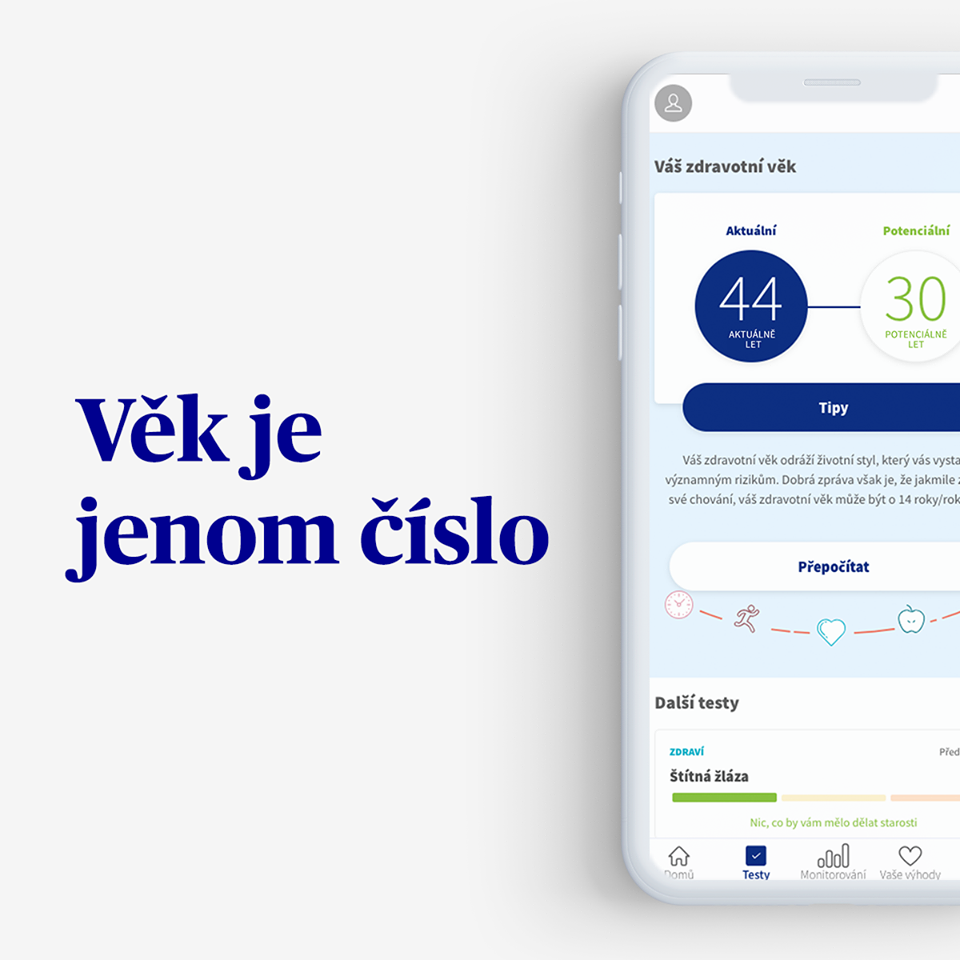 Age is only a number
Expectations were high not only for the number of downloads of the app, but also for raising awareness, and improving the image. Over the course of one year with AXA, we managed to build a strong network of communication channels and the time has come to use it in the most efficient way.
We chose the website of the app and its blog as the epicenter for dissemination of important topics and for educating users about prevention, healthcare and healthy life. We emphasized the lifestyle content, namely, readable articles that we've tailored to the users' unique personal information. We have succeeded in getting even closer to our target group and even better results.
.
We diffused the endorfines through social media profiles on Facebook, Twitter, LinkedIn, as well as targeted newsletters. We also involved PR activities and POS materials to the rejuvenation treatment. We continuously collected data to help us further customize and refine content to deepen the user segmentation.
The campaign shows that today's marketing must be adapted to the digital world around us. We were able to exceed the expactations about the reach in the Czech Republic by 140% and in Slovakia by 205%. The benchmark for the second phase of the campaign in autumn 2019 is set up high.