---
The year is 2013. The Russian Parliament passes an "anti-gay" law, which gradually becomes an effective means of grinding down the rights and freedoms of the LGBTQ community in Russia. Since then, it has been criticized by human rights organisations, as it has led to an increasing outward vindication of homophobic violence.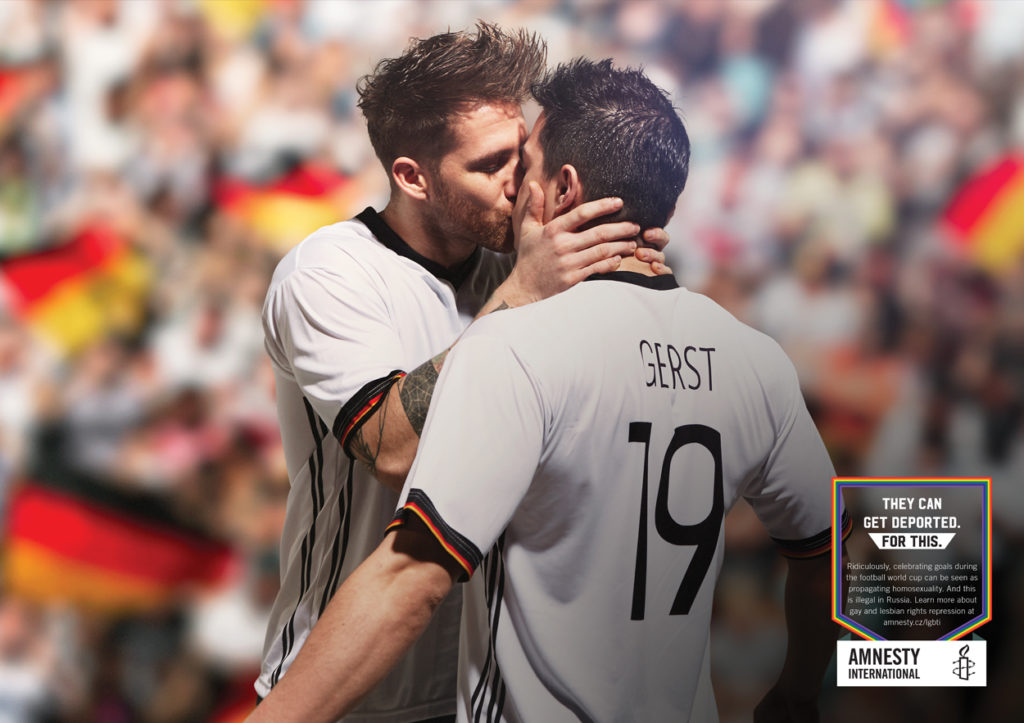 Emotion-filled moments
---
Amnesty International wanted to increase awareness of this absurd law beyond the borders of Russia. We decided to make use of the popularity of the FIFA World Cup held in the country. Players from national teams are often seen in relatively intimate positions while playing football. Emotion-filled moments are all part of the character of football pitches, especially when players celebrate a goal. Suddenly, this could be risky for players. According to the "anti-gay" law, they could face a fine, be deported or even face prison for such behaviours.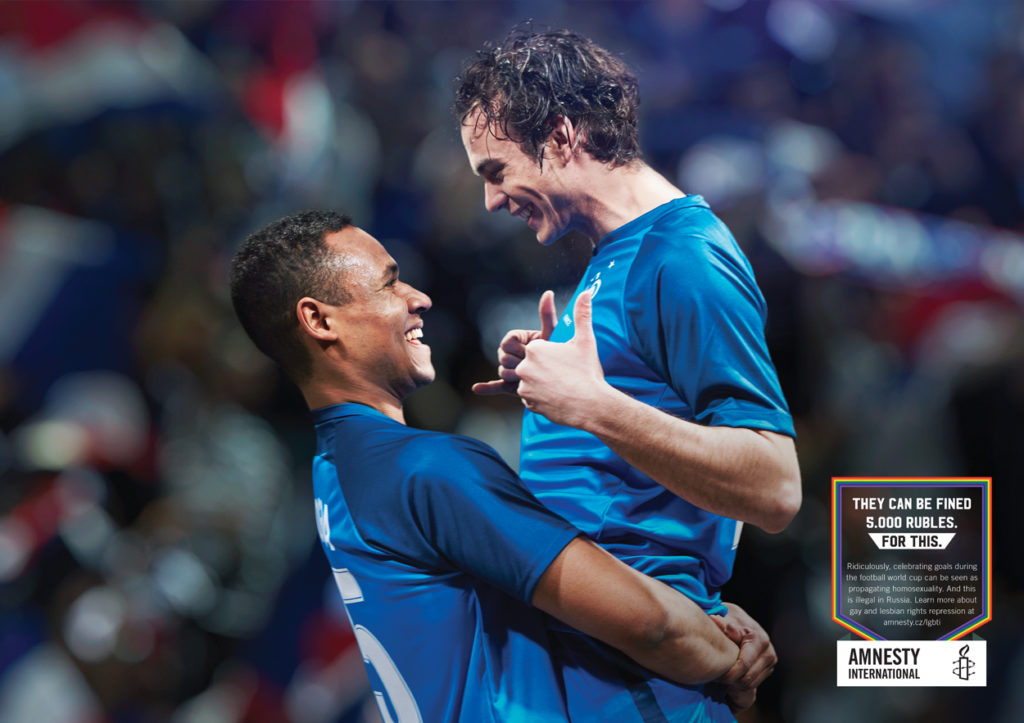 We placed the problem of a minority into the spotlight of the majority.
---
We photographed models who looked just like certain players like, for example, Antoine Griezmann from France. In post-production, we created the impression that the resulting image came from an actual match. All we needed was 100,000 copies of three renowned magazines and this novel PR campaign was out. People outside of Russia didn't know about the "anti-gay" law, and they actually disassociated from it. Now it's definitely relevant. We placed the problem of a minority into the spotlight of the majority.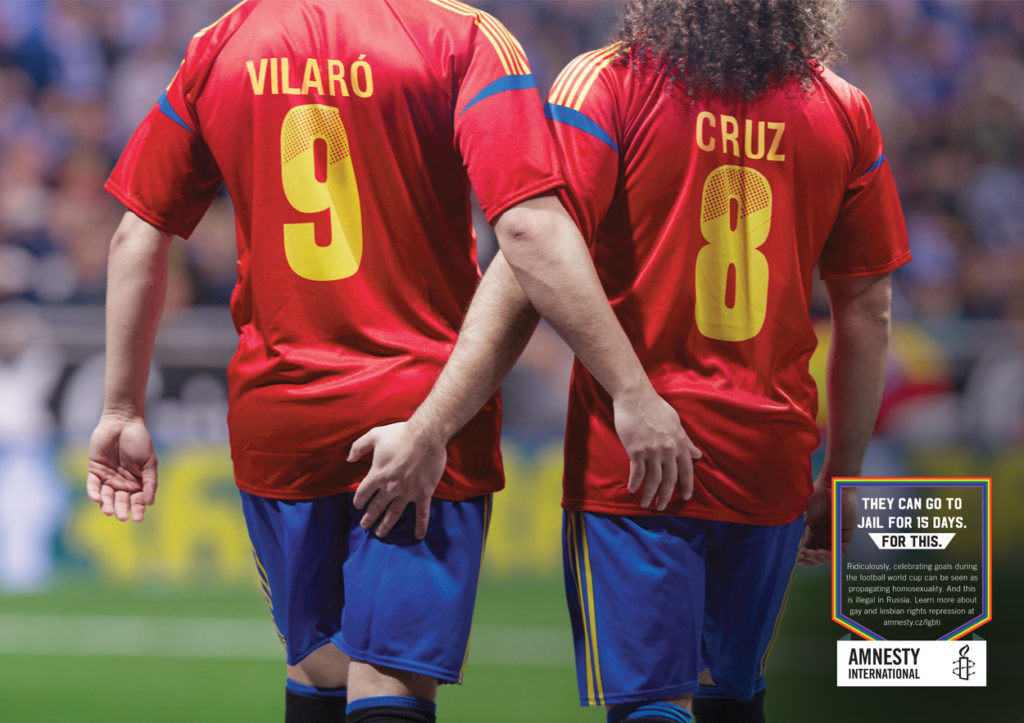 We scored a major goal with the campaign, qualifying for a place among other exceptional adverts printed in the prestigious Lürzer's Archive magazine. The campaign also won gold at the EPICA AWARDS.