Prison Exit: this is not a game
---
North Korea, terrorist attacks, the refugee crisis... Who is able to think about the difficult life of prisoners in Russia when we are overloaded with so much other negative news? Despite this, we set a bold objective with Amnesty International, who have been monitoring the situation over the long term—to achieve the release of Russian political prisoners.
A 360° interactive experience "directly" from a Russian prison
---
To do this, we needed to attract people's attention, arouse a feeling of solidarity, and get enough signatures. This is why we provided a 360° interactive experience "directly" from a Russian prison. At prisonexit.org, you can find yourself in the shoes of a newly convicted prisoner of conscience. From their perspective, you can take a look around and get the "cell boss" to acquaint you with what awaits you as a new inmate as well as all the things you won't be able to avoid. You want to get out, but you can't. Is this still a game?
---
Website for signing the petition
---
---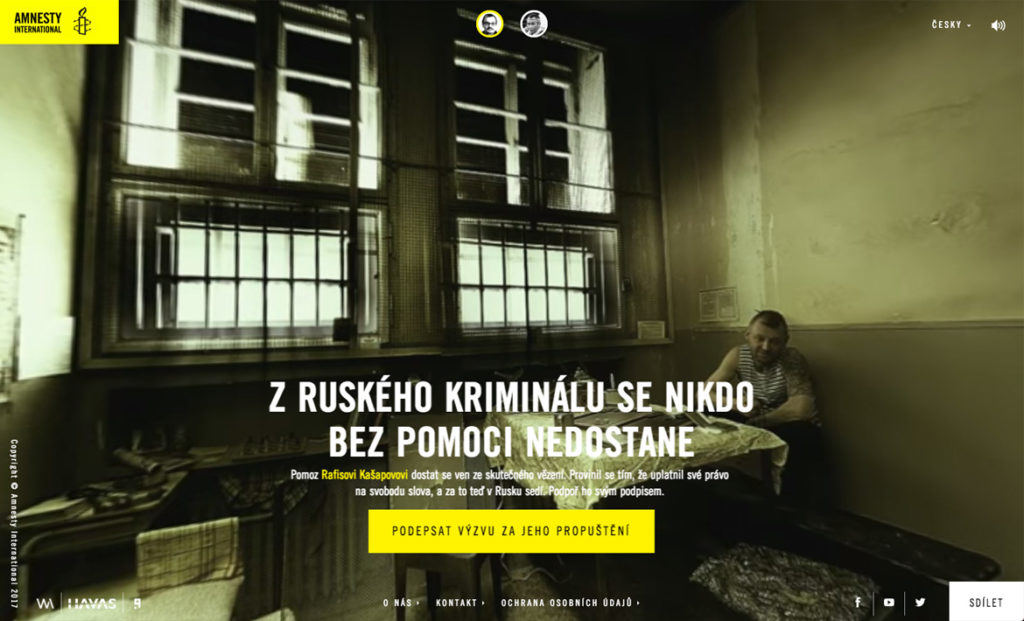 ---
Visitors to Czech music festivals could also play the convict role. They were taken into the world of a Russian prison with 3D virtual reality goggles at the Amnesty International stands.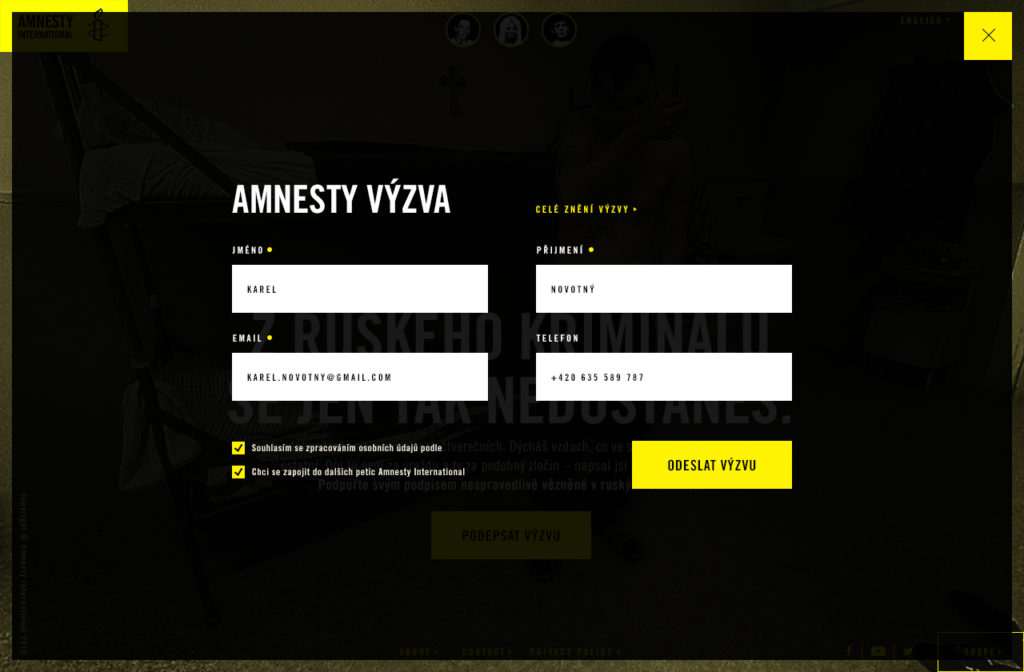 ---
This one interactive experience was worth a thousand words. We managed to awaken interest in the media with people sharing the video. Most importantly, they did not hesitate to sign the petition. With 11,000 signatures, Amnesty International placed pressure on the Russian government and actually secured the release of one prisoner.