Alibaba – a sophisticated ecosystem
---
The Chinese eCommerce behemoth Alibaba Group is more than a marketplace. It is an ecosystem of great sophistication at the service of its sellers and buyers. Jack Ma's vision is to "everyone be able to connect to world of commerce as easily as we connect to electricity". All around the globe, of course.

Singles' Day boosted by the live-streaming
Launched in 2009, Double 11 is a shopping holiday inspired by the idea of creating an 'anti-Valentine' Day: promotions and discounts to entice single people to treat themselves. It has lately become a global festival starting more than 20 days before the D-Day. From Oct 20th, consumers can add to their shopping cart the discounted products in advance.
The festivities kicked off on 11 November 2020 night in Shanghai, with the popstar Katy Perry performance diffused on Alibaba's livestream channels. The opening was stoked by multiple live-streaming channels – hosted by local stars like Viya Huang – the biggest e-commerce livestreamer in China, as well as some invited hosts like Taylor Swift, Selena Gomez or NBA star Earvin "Magic" Johnson. According to Alibaba, approximately 300 million Taobao users watched live streams during the Singles' Day sales period from November 1st to 11th.
In 2020, merchants streaming on Taobao Live were able to harness the newest "virtual anchor" technology from Alibaba. Virtual Anchors were developed by Alibaba's DAMO Research and Innovation Institute, allowing merchants to keep their livestreaming going for 24/7 – by using artificial intelligence and virtual, animated avatars.
Alibaba's Cainiao logistics unit has also got into the live-streaming game by introducing cameras at different shipping and collection points, so consumers could check up on the live-status of their packages. The result? Over 100 million consumers tuned into Cainiao's Livestreams.

Alibaba's Singles' Day – how to manage the shipping marathon
Singles's Day record-breaking performances are a tremendous challenge for the logistic sector. The delivery is the backbone to a successful 11.11 festival and after handling 1.88 billion orders last year, Alibaba's Cainiao logistics unit broke down that record processing 2.32 billion commands. Every Double 11, Alibaba's ecosystem grows and rolls out new and innovative technologies to improve the overall experience for merchants, brands and consumers. This year is no exception, as the company presented a brand new model of an autonomous delivery robot – XiaomanLV – developed by DAMO research institute.
The new XiaomanLV (meaning in Chinese "Little Competent Donkey") is able to carry 50 packages and run 100 kilometres on a single charge. It can also find its way safely through complex traffic conditions. The fleet is expected to assist bearing the burden of last-kilometre deliveries by the end of the year as more than 200 million packages are delivered daily in China.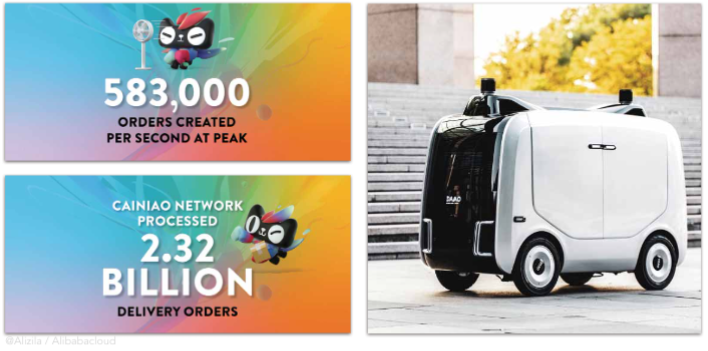 Act like a leader
The Covid-19 crisis has prompted China's nationwide effort to combat the disease, with the biggest retail companies pitching to contribute to the emergency.
Alibaba was one of the first companies to react to the outbreak. In less than 48 hours, the group had identified and qualified manufacturing partners, which reopened plants in over 58 cities to produce the masks and medical supplies. The prices for the masks have been frozen. The company also established a financial relief fund worth 1 billion yuan used for purchasing and aggregating medical equipment not only in China, but also in Europe and Africa. Alibaba group has contributed to the fight in multiple ways. The company has developed the telemedicine centres accessible via Alipay and Taobao applications. The company leveraged its integrated digital payment system, AliPay, to collect online donations from the entire country, collecting $1 million in the first eight hours of the donation launch.
Alibaba's founder Jack Ma has himself donated medical supplies through his Jack Ma foundation, which delivered 2 million masks across Europe, 500,000 testing kits and 1 million masks to be received by the United States. Furthermore, the Chinese billionaire donated medical supplies to every country in Africa to help prevent the outbreak on the continent.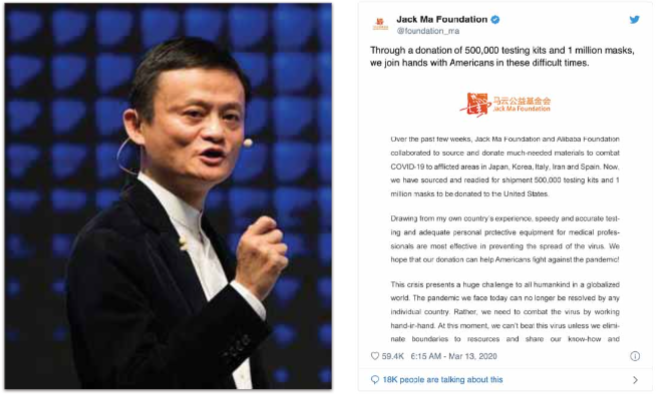 Alibaba's new shopping festival
Alibaba Group is not only focusing on live-streaming in order to maintain its sales, but in the times of coronavirus crisis, the company plans to launch a new shopping festival to counter the careful consumption of Chinese consumers. The e-commerce behemoth is said to offer 1 billion yuan's ($144 million) worth of spending subsidies for the as-yet unnamed festival according to sources from Reuters. The company accounts for two-thirds of all goods bought and sold online in China. Its previous shopping festival Singles Day held on 11th November 2019 brought in a record 268 billion yuan ($38,3 billion) in purchases.
The announcement has been made in a social media post at the beginning of March and it comes as a response of the e-commerce giant struggling with the confinement of the Chinese consumers and a strict quarantine measures being imposed by the government. As the live-streaming platforms became a tool to tackle the economic impact of the COVID19 outbreak, the shopping festival may be another way to counter the economic impact of the sanitary crisis.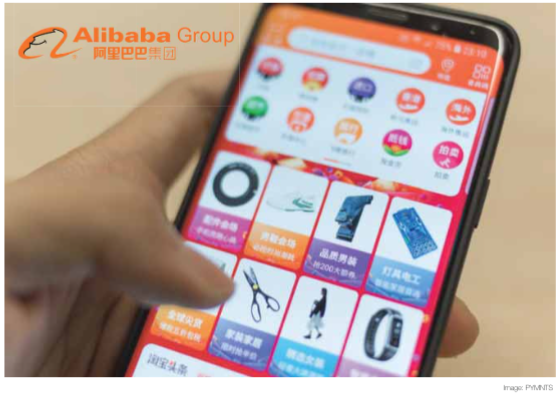 Alibaba is rolling out new FreshHippo formats
Since its launch in 2016, the chain Freshippo (also known as Hema) has expanded to 200 stores and has transformed Chinese grocery shopping into a mobile-first shopping experience with 30-minute delivery options. The chain has introduced new store formats to expand its reach and meet the needs of both consumers from cities and rural areas. Convenience stores, breakfast pick-up stations, digitally powered Farmers' Markets, mini-stores…. These various formats, adapted to local needs, enable Alibaba to bring the New Retail experience to more segments of consumers, whether they are urbanites or living in removed areas. For all those stores, customers use the same app, the Freshippo app.
Located in busy subway stops, Pick'n Go offers snack meals and on-the-go food for busy urban people. Customers order their meal on the Freshippo app and the food – once prepared – is kept warm in lockers. They receive a notification and scan the QR code of their order to pick up the meal. Located in busy central business districts, Freshippo F2 offers fresh meals, fruits and drinks, to eat on site, take away. Customers pay at self-checkout kiosks or order cooked meals thanks to the Freshippo app and pick them up in outside lockers.
Located in residential neighborhoods on the outskirts of top-tier cities, the Marmers' Market offers a modern approach to the traditional fresh market where Chinese people are used to shop. It offers fresh products in bulk and is powered by digital payment. Located in lower-tier cities, where high quality products are less accessible, Freshippo Mini stores are smaller neighborhood grocery stores. Mini stores offer delivery within a hyper-local 1.5 km radius.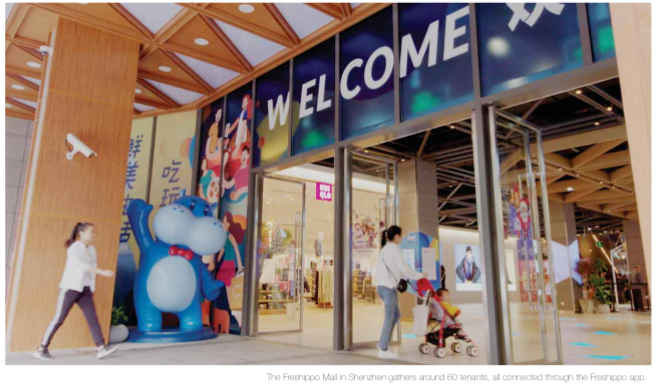 Singles Day 11.11 the 11th edition (November 2019)
This year's edition of shopping festival from Alibaba showed higher focus on lower-tier markets and growing middle class from more remote areasthan big Chinese metropoles. The new emerging middle class was targeted with lower prices proposed on the platform. Furthermore, as they often live in smaller cities or rural zones, they are propitious target for e-commerce. And the tactic paid off. Alibaba's results of Singles' Day 2019 show that 70% of its 100 million new active consumers were based in smaller cities.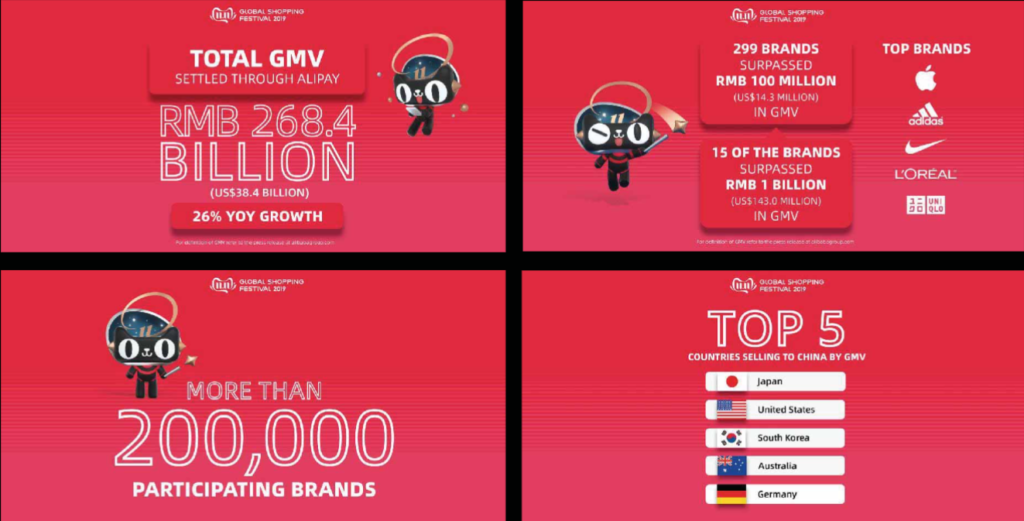 Tmall Flagship 2.0 for better differentiation during Singles' Day
In August 2019, Alibaba has upgraded the functionalities of its Tmall marketplace. The new interface baptized as the Flagship Store 2.0 provides brands with new sophisticated tools to better display their products and tell their unique stories. With Flagship Store 2.0, brands have a wealth of options to engage with the customers such as personalized customer experience based on individual customer preferences, loyalty solutions that reward consumers for any action performed at the Flagship store, augmented reality feature for virtual try-on or click and collect option.
Estée Lauder, for example, used Tmall's flagship store 2.0 to offer AR makeup try-on features. L'Oréal Group upgraded multiple brands to the new flagship, offering virtual try-on features as well as offline information, personalized recommendations, a fans interaction index, and more. With the new features, brands have the possibility to customize their Tmall stores and differentiate themselves from numerous competitors during Single's Day.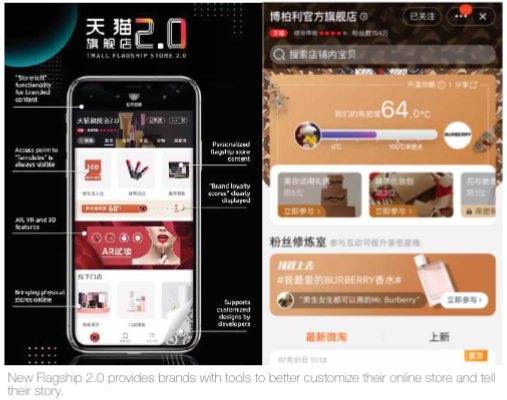 Luxury brands use 11.11 to launch new products
1 million new products launched for 11.11
Alibaba's 2019 strategy was about convincing brands that 11.11 is the perfect channel to display new products that meet consumers demands. The Chinese giant, along with its Tmall Innovation Center, helps brands to engage with consumers during 11.11 and launching new products appears to be a successful option.
Valentino prepared a special event before 11.11 featuring a fashion show with the star-studded front row. The show was live-streamed on Tmall, where users could purchase Daydream capsule collection. The promotion also featured an omnichannel component with a virtual store tour on Tmall of the brand's Beijing location that allowed users to virtually shop the items on the selves from physical-virtual store.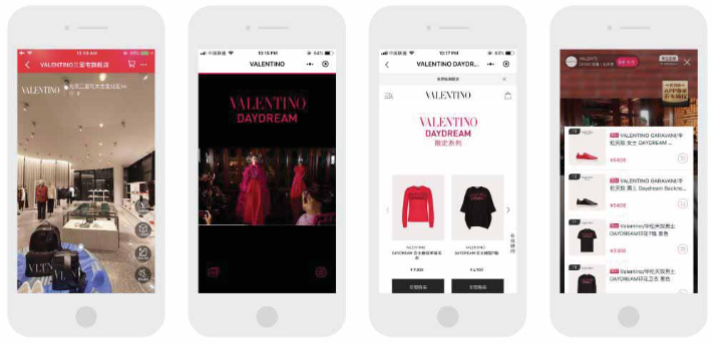 Burberry launched a Tmall-exclusive collection including a hat and scarf for the event. The items were sold out within 3 hours. Carven displayed new Winter and Spring products. Swiss watchmaker Vacheron Constantin teamed up with top fashion influencer from China – Mr Bags for a Small-Exclusive watchband that was sold via Net-a-Porter's newly launched Tmall store.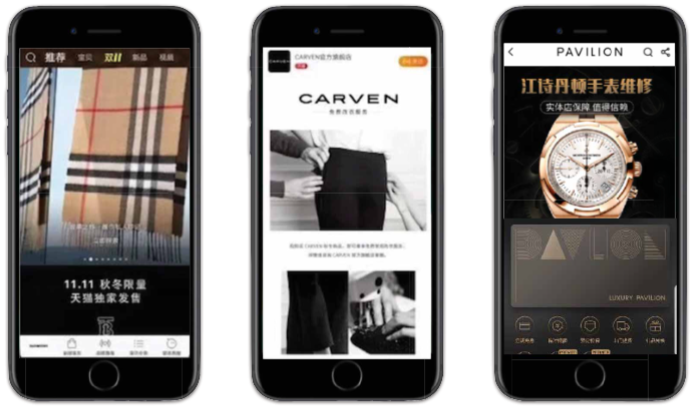 Double 11 – the new Black Friday
The Chinese shopping event is being adopted even by Alibaba's competitors – with Singles' Day promotions found at JD.com or Pinduoduo. The trend is also coming overseas and in Europe. Many brands and retailers decided to spoil their clients with promotions celebrating the shopping event. For example, Nike offered 20% off on certain items with the code ''SINGLES'' at the checkout until midnight 11/11. Uniqlo gave the chance to save up to $50 on 11/11 and free shipping for orders over $60. Rakuten offered a promotion with 11% of cashback. The examples are many, and it seems that Double 11 has become an essential shopping holiday all over the world in the same way as Black Friday or Cyber Monday.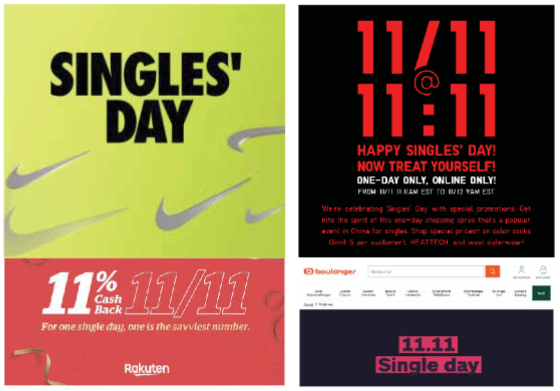 11.11 hits Russia
The Russian consumers are definitely the most responsive foreign Singles' Day shoppers. They have embraced shopping through Alibaba's cross-border e-commerce platform AliExpress, and become the most loyal AliExpress clients over the world. Russian consumers participated in Singles' Day extravaganza as never before – hitting the new spending records for the country. Russians have made 30 million purchases and have spent 17,2 billion rubles ($267 million) during the Alibaba shopping festival. Russia is by far the strongest market for AliExpress with almost 24% of total AliExpress visitors outside China. This year's (2018) Double 11 record in Russia proves the strong trend of the event having more and more impact globally.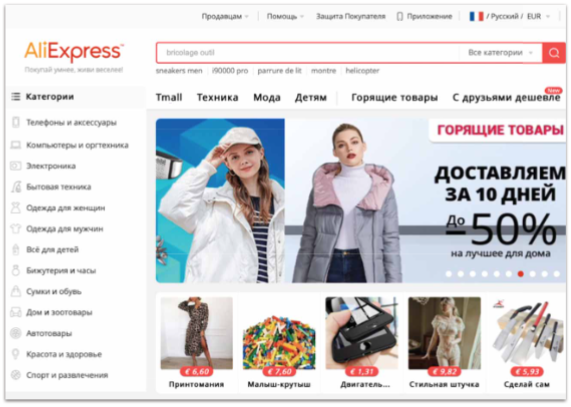 The AliExpress store in Madrid rolls out 11.11
Following the opening of a pop-up store in an El Corte Inglés store in Madrid in 2018, Aliexpress has opened in August a physical store in Madrid in one of Europe's biggest shopping malls. Alibaba's move in Spain is no surprise as the country is AliExpress' third largest foreign market after the USA and Russia. The store 'AliExpress Plaza' – which is the first of its kind in Europe – offered special in-store promotions celebrating 11.11 from November 9th to 12th. To grow further its influence in Spain, AliExpress spread out 11.11 as the 'Festival Mundial de las Compras'.
On October 29th, they hosted an event on one of Madrid's famous square to inaugurate the festival. Hundreds of people gathered to win prizes and enjoy the party. To participate, they were enticed to download the AliExpress app and were given numbered bracelets – which were used to determine the winning numbers. On November 11th, consumers who had spent more than 20 euros on AliExpress app were able to participate in a competition for prizes that included cars, smartphones, scooters, laptops… Alibaba's ambition to enter the European market is no longer a secret and 11.11 is undoubtedly their way in.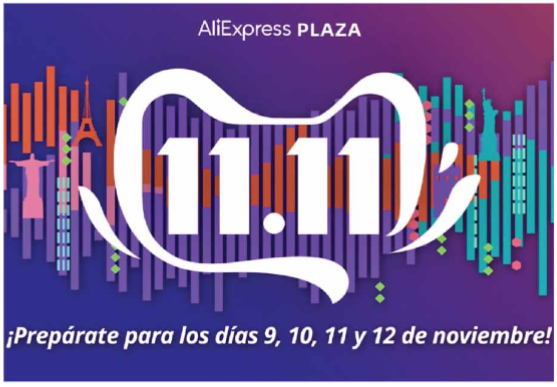 If you like to learn more about one of the most advance technology trading companies, take a deep dive into Alibaba's project and discover the incredible journey of the company and its founder Jack Ma, order a free copy of our book "How Alibaba positioned itself as Amazon's best enemy". Write to havasprague@havas.com to place your order.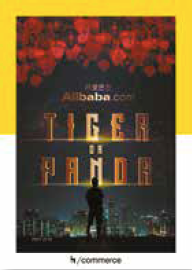 Photo/image source: www.alibabagroup.com