Carbon footprint – Questioning our priorities
---
The pandemic has given some consumers time to reflect on what they prioritize and to question their daily habits. Now forward-looking retailers are stepping up to their customers' evolving expectations.
Every week, supermarkets and discount chains entice shoppers with an array of special offers. However, German discount chain Penny – has a different approach. Owned by Rewe group, Penny displays the ''true prices'' of its products – including the environmental cost linked to their production.
According to the exemplary evaluation, retail prices per kilogramme of eight largely produced foods like apples, potatoes or gouda cheese would have to increase by 62% if the prices included the environmental costs of production: CO2 emission from transport or water and soil contamination from fertilizers. Customers pay the conventional prices at the checkpoint, but the additional ''true prices'' calculated by scientists from the University of Augsburg are showcased to help them to understand what long-term effects individual products are having on the health of the planet.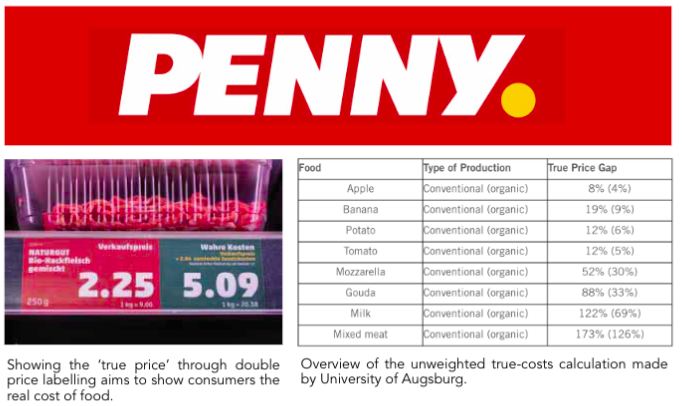 In Sweden, a similar concept has arisen. Local food brand, Felix, has recently opened "the Climate Store," where available grocery items are priced depending on their carbon footprint. The currency used in store is also based on carbon dioxide equivalents. Customers have a weekly budget of 18,9kg of Co2 to spent and no more.
Prices of articles reflect the environmental impact of their production. for example, plant-based items are rated having lower impact than animal products. The more the carbon dioxide emissions, the higher the price. The Climate Store is a part of a new initiative of Felix encouraging its consumers to purchase more vegetarian and vegan meals. The brand will also put the "low climate impact" labels on their regular products in order to guide the customers in making better consumption choices.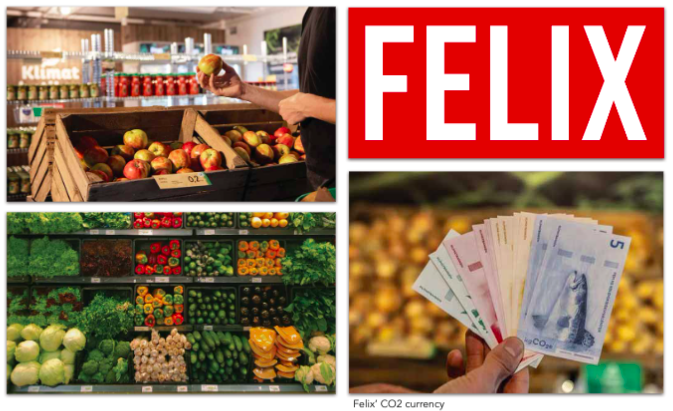 Coca-Cola opens its very first fashion store in London 
 The company has created limited fashion collections teaming up with well-known fashion brands and designers, such as Lee, Soho Grit, Herschel, or Staple. Soft drink brand has also looked for starting a sustainable action by producing items made from recycled plastic, and reusable drinks bottles. This project provides Coca-Cola fans with a premium array of fashion and collectibles, with an environment- friendly component.