The world
according to Amazon
---
Amazon continues its relentless expansion around the world. It is at the hearts' of all retailers. Its incredible strength on a logistical and financial level as well as its technological advance are reshaping the face of global distribution.
Doug Herrington becomes the new CEO of Amazon
Herrington has been an important figure in Amazon since 2005, when he started in the company's consumables business. Since then, he has earned a good reputation in the online retail sector. Today, he runs Worldwide Amazon Stores business. The new CEO replaces Dave Clark, who was CEO of the Worldwide Consumer business. Dave Clark announced he would leave the ecommerce giant in July, joining start-up Flexport as its new CEO in September.  
Amazon is replacing van deliveries with e-cargo bikes in London.  
Following the growing trend towards sustainable actions, the retailer wants to move its deliveries to a "greener" status. As London is a city where traffic jams are a daily occurrence, the e-cargo bikes are being created to reduce carbon emissions and congestion on UK roads. The bikes are estimated to reach over one million deliveries per year, across around a tenth of London's ultra-low emission zones. The aim is to cross borders and take the project global. 
Amazon buys MGM for $8,5 million
Thanks to this significant acquisition, the e-commerce giant will own a vast library of contents consisting of 4000 films and 17000 hours of TV. MGM contents will certainly make its Prime Video offer even more attractive. It is a great opportunity to compete with video streaming leaders such as Netflix and Disney Plus. Mike Hopkins, senior vice president of Prime Video and Amazon Studios said: « The real financial value behind this deal is the treasure trove of IP in the deep catalog that we plan to reimagine and develop together with MGM's talented team». This investment is Amazon's biggest entertainment acquisition yet.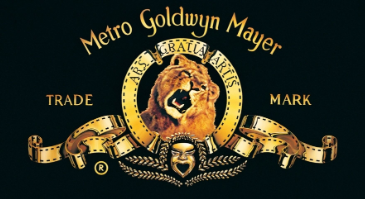 Amazon is opening a tech powered Amazon Style store
Thanks to algorithms, customers are provided with advices through the
Amazon Shopping app. The 1st store of its kind is about 2,800 sq and is near Los Angeles, California.
As an ordinary fashion store, items are displayed on shelves but inside Amazon Style customers have to scan a QR code to select the color and size of items they want to try on and then send items to a fitting room. The visitor of the store is then added into a virtual queue leading to the fitting room.
Once in the fitting room, the customer can ask, through its app, any other item he or she wants to try on. Some touchscreens inside the fitting rooms are even offering some additional recommendations to customers and they are saving customers' choices to be more accurate. Thanks to this new offer, Amazon is offering a fully personalized service.
Pre-order items to launch development
Amazon has launched 'BUILD IT'' its DAY1 Editions program, enabling customers to be part in the company's innovation. Amazon invites customers to help decide which products to develop. Amazon shares some of its best of concepts of products that haven't been built yet, and customers can pre-order the one they want to see built. If the product gets its goal, it is built. As always Amazon puts clients' recommandation first.
Amazon launches its online pharmacy
Amazon has announced that it will sell and deliver prescription drugs on its new platform Amazon Pharmacy. This is hardly surprising as the Seattle giant has been making slow moves into the pharmaceutical sector over the past years, quietly gaining approval and licenses to become a wholesale distributor of drugs. In 2018, Amazon purchased PillPack, a startup that delivers prescription drugs in pre-sorted packs. The disruptive introduction of Amazon Pharmacy will increase the competition in the market and threaten established drug retailers. Amazon Pharmacy promises a 'customer first' experience: customers will be able to compare prices with or without insurance, they'll have access to pharmacists 24/7 through a dedicated hotline. Prime members will be eligible – when paying without insurance – for up to 80% off for generic drugs and 40% off brand-name medicines. Once again, Amazon entices customers to enter the Prime ecosystem with attractive discount and high-standard services.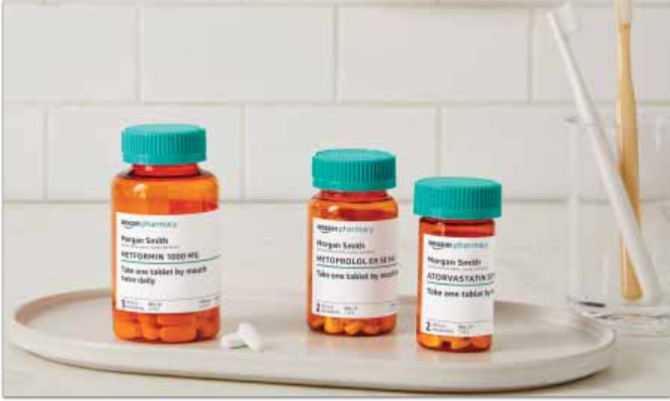 Amazon revealed its first electric delivery van
Amazon has unveiled its first all-electric delivery van, built in partnership with EV startup Rivian. The giant from Seattle expects to have 10,000 delivery vans on the road by 2022. ''We combined Rivian's technology with our delivery logistics knowledge, and the result is what you see here – the future of last delivery,'' said Ross Rachey, Director of Amazon's Global Fleet and Products on Amazon's blog. Rivian is a new player in the electric vehicle industry, yet it has secured enormous investments from major players, including Amazon which led a $700 million funding round in February 2019 and was involved in a $2,5 billion round in June 2020. As always, Jeff Bezos invests money in companies that enable Amazon to strengthen its logistics and enhance customer experience.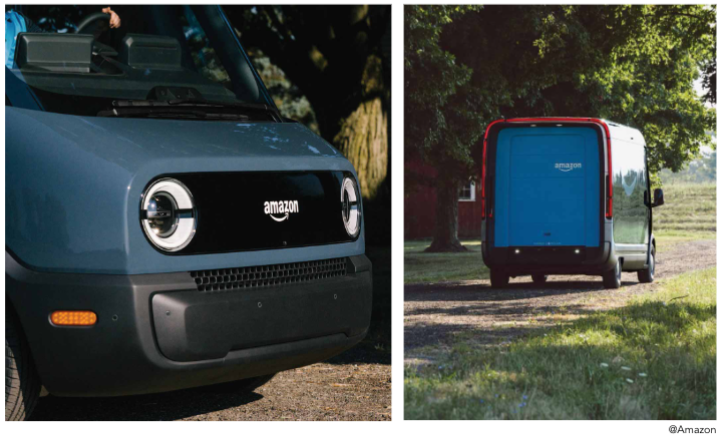 Amazon Shopper Panel rewards customers for their non-Amazon data
With its new program, Amazon offers to pay consumers for information about what they have been purchasing outside of amazon.com and for responding to short surveys. Consumers will earn a $10 reward for sharing 10 receipts per month for purchases in grocery stores, departments stores, drug stores, movie theaters, theme parks and restaurants. The program is currently invite-only and only open to U.S. consumers. Data should be used to improve product selection at amazon.com, Whole Food Market as well as to improve content selections on Amazon Prime Video etc… Amazon also said that the collected data could be used to help advertisers analyze the relationship between ads and product purchases. Such data collect could face antitrust charges over the practice in the EU.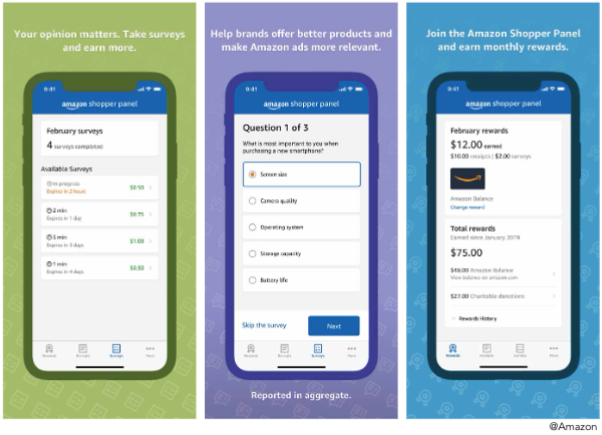 Amazon gets FAA approval to deliver packages by drone in the USA
The US Federal Aviation Authority (FAA) has designed the retailer an ''air carrier'', paving the way for Amazon to start testing commercial drones flights capable of delivering packages. Jeff Bezos has been talking about done delivery since 2013, and its vision could finally become a reality. The company will have to submit evidence of the safety of the operations to the agency. Amazon is the first company to receive FAA's certificate, after UPS and Alphabet's Wing. The future of drone delivery will mostly depend on legislation that is lacking in most countries around the globe. (See also the article about drone delivery.)
Amazon opens its first Amazon Fresh physical store
On mid-September, Amazon Fresh opened its very first physical store in Woodland, California. Amazon's latest foray into brick-and-mortar, the store promises to offer a seamless grocery shopping experience, in-store as well as online. ''With this new store, we've taken our decades of operations experience at Amazon to deliver consistently low prices for everyone and free same-day grocery delivery for Prime members'', says Jeff Helbling – VP of Amazon Fresh Stores. Amazon Fresh, Amazon Go, Amazon Go Grocery… Several formats and concepts that enable the retailer to expand its territorial grid and satisfy the needs of almost everyone in key geographical areas.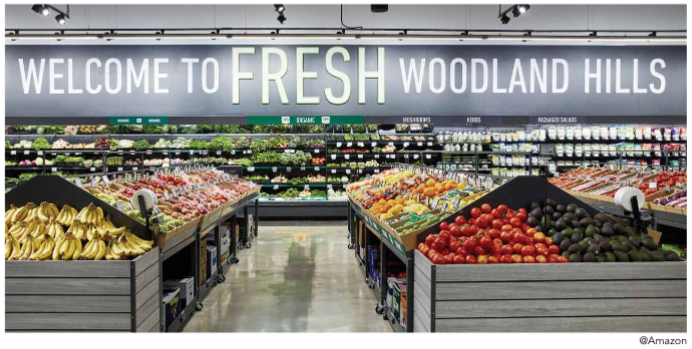 Amazon Echo Show devices are displayed in the store, helping clients find products in the aisles. Besides traditional shopping carts, customers can use the new Amazon Dash Cart that enables customers to skip the checkout line. Customers sign in using their Fresh QR code in the Amazon app, place their bags in the cart and walk out through the dedicated lane. The payment is automatically completed thanks to computer vision algorithms and sensor fusion. Customers can pick up their online grocery order at the service counter. Amazon Fresh also offers a pick up option for purchases on amazon.com. Customers are also able to return products purchased online without having to pack them.
Amazon to open first online-only Whole Foods store in Brooklyn
Amazon presents its brand new retail concept for Whole Foods stores – an online-only store that won't be open to the public. The new Whole Foods in Brooklyn will be charged with fulfilling online grocery orders for customers from the neighborhood. For Amazon, grocery delivery has become core interest as it continues to be one of the fastest-growing branch of the company's many activities. Amazon's online grocery sales tripled year-over-year in the second quarter in United States. Omni-channel fulfillment options, including curbside pickup have flourished during the pandemic and the Brooklyn ''dark store'' arrangement is the proof that Amazon is betting that this type of shopping behavior is here to stay.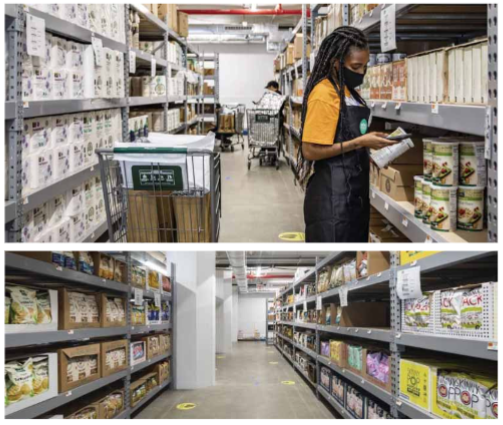 Amazon launches Luxury stores on its mobile app
Amazon is launching its Luxury Stores experience on its mobile app, available to U.S. Prime members who had previously received an invitation. Oscar de la Renta is the first and – for now – only label to open a shop-in-shop. The giant retailer has once again built its latest project on consumers insights. Launching this luxury experience on mobile is no coincidence. Christine Beauchamp, president of Amazon Fashion, explains: ''Mobile shopping is incredibly important for our customers. We find that the Amazon fashion customer overwhelmingly shops fashion in the mobile experience, so we began it with mobile.''. Amazon hopes to seduce high-end fashion brands with an engaging shopping experience inspired by WeChat mini programs. Its most impressive innovation – the 'View in 360' tool – allows customers to visualize how an item will look on various body types, a way to overcome one of the biggest online shopping challenges: size. Largest apparel retailer in the US, Amazon still suffers from a fast fashion image with poor online shopping experience. Luxury stores could be an attempt to allow labels, like Nike which stopped direct sales on Amazon in 2019, to have better control over their corner on the platform.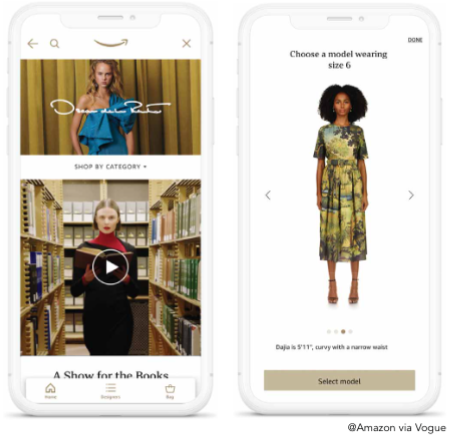 Amazon takes a step forward in the fashion industry
Supermodel model Heidi Klum, former hostess of the fashion reality show ''Project Runway'' recently launched a new show ''Making the Cut'' aired on Amazon Prime Video, which will enable the audience to shop the looks. 12 designers will be competing on the show for a chance to launch their brand and win a $1-million prize. Each episode, contestants will be given assignments, and the winning outfits will be sold on Amazon right after the episode.The partnership between Amazon and Heidi Klum is no coincidence. Since the beginning, Amazon Studios has had two goals: entice customers to become Prime Members and drive traffic and sales to its website. ''Making the Cut'' is the first original show that combines Amazon's two notable divisions – retail and entertainment – and it could pave the way for more shows that intertwine e-commerce and tv show production. According to eMarketer, apparel and accessories amounted to 29% of Amazon's retail e-commerce sales in the US in 2019. But most of the items are basic and the Seattle giant is struggling to step up to high-end fashion. Alongside with its luxury fashion platform vrsnl, Making the Cut could help Amazon gain ground in the fashion territory.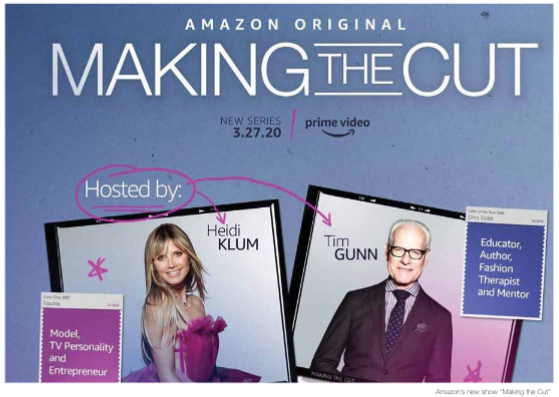 Alexa plays shopkeeper with kids
Last February, during New York Toy Fair, toymaker KidKraft presented its ''Alexa 2-in-1 Kitchen and Market'': a 300$ pretend kitchen/grocery store with Amazon voice assistant offering sharing cooking advice, shopping help… The play set will be sold on Amazon next year and will not include Alexa itself. The Echo Smart Speaker would be the parents' one and placed at the center of the wooden kitchen. Powered by RFID sensors, RFID chips in the fake food, cookware and fake credit card, as well as Bluetooth, Alexa will know which pretend foods kids are buying or cooking. Alexa will alert kids when the food is done cooking, make jokes about the vegetables that kids are buying…The play set is also programmed with various games that Alexa can play. Amazon has been pushing Alexa into every room of the house and is now on a mission to prove that its products are family-friendly.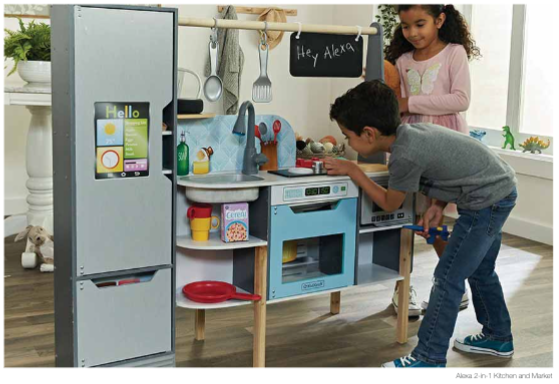 Go Grocery – Amazon hits 5 times bigger
Two years after the opening of the first Amazon Go, the retail giant has launched on February 25th a new larger format – Amazon Go Grocery – in Seattle. Amazon is expanding its cashierless concept ''Just Walk Out'' from a convenience store to a complete supermarket. The Go Grocery store is 5-time larger that the Go formats and features 5 000 products. Still, Amazon's representatives insist that it is not a larger Amazon Go but a brand new format. The new store targets high-density residential areas and offers a wide range of fresh products, organic vegetables, fresh baked pastries, diary and fresh packed meat. A selection dedicated to groceries with frozen items, household goods, pet food. The opening of the Go Grocery format confirms Amazon's ambition to take over the grocery market. The acquisition of Whole Foods in 2017 was the first key step to expand its footprint on the US territory and supply its Go stores. It is no wonder that the Go Grocery supermarket features Whole Foods' 365 brand. If Amazon meets the challenge of rolling out a cashier less technology into a 10 400 square feet supermarket, Walmart and Target should feel concerned.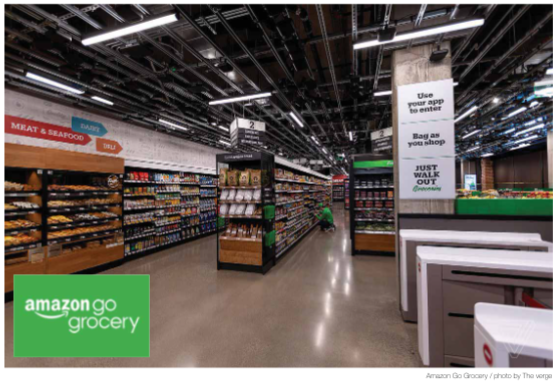 Amazon takes over the luxury industry
In the greatest secrecy, Amazon has launched in September 2019, through its subsidiary Zappos, its online shopping platform dedicated to luxury goods – VRSNL (pronounced versional), that has been recently discovered. According to its website, VRSNL ''is defined by a curated and always-evolving designer roster which encompasses luxury, contemporary and streetwear labels''. The platform offers 36 brands for now including Gucci, Bottega Veneta, Rick Owens, Adidas Special Collections and its should be officially launched in the coming weeks. The online platform is far from Amazon's standards: Curation of edgy brands, sophisticated design, very Net-a-Porter-like, editorial contents with its ''The Remix'' section that shares brands' histories. The creation of this luxury segment question Amazon's ambitions in the industry. Nike ended its engagement to sell on Amazon, LVMH has always said that they will not partner with the retailer. VRSNL could be an attempt to work on Amazon's attractiveness, and could be a serious competitor to luxury retailers such as Farfetch thanks to its logistics capacities, and customer data. VRSNL already offers free 2-business day shipping.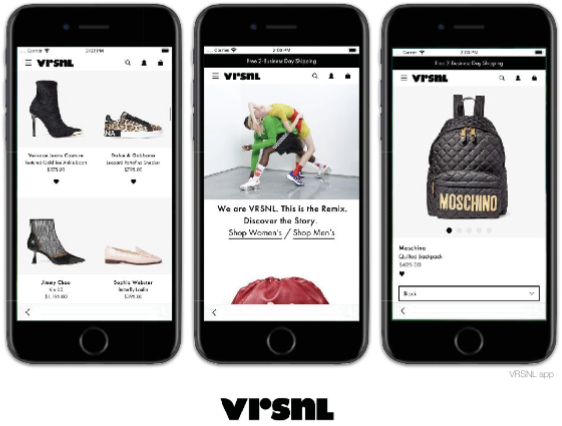 Amazon updates Alexa's voice to better represent brands
Amazon has introduced a new feature for its Alexa Voice Service called ''Brand Voice''. The new functionality can be used to create unique voices that would better reflect brands' personalities. The new feature comes through Amazon Polly, the part of Amazon Web Services (AWS) that turns text into human-like speech. The ''Brand Voice'' will help clients design a custom voice for their brand and better engage with the users as well as encourage them to try out the voice branded experiences. One of the first brand to already use the branded voice on Alexa is KFC Canada, whose skill speaks in a voice designed to sound like Colonel Sanders. Canadian consumers can chat with the legendary founder, laugh on some chicken jokes, take the Colonel Quiz trivia game and of course, order some KFC food. KFC is only one of the big brands developing sonic branding strategies as consumers are more and more frequently exposed to vocal messages outside main media channels like TV or Print.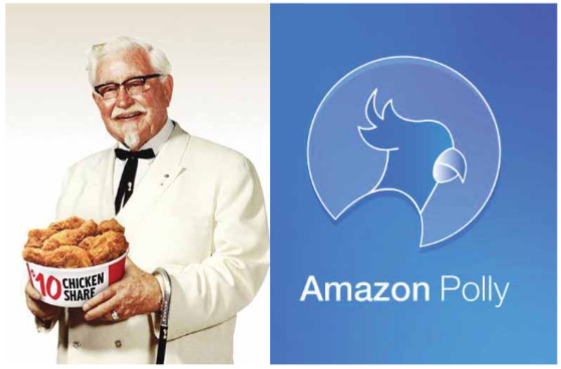 Amazon is gaining more and more revenues from advertising, and the advertising segment is among one of its most dynamic sectors. The company reported for its advertising activities $4.8 billion in net sales for the fourth quarter of 2019, bringing the company's annual advertising revenues in 2019 to $14.1 billion, up 39% yoy. Facebook and Google both fear Amazon and its incredible strike force: the data collected on its marketplace over years offers Amazon strong advertising weapons in terms of targeting and pushing recommendations.
Amazon continues its breakthrough in the retail industry and has raised itself on the podium replacing another retailer, Kroger on the third step, in the US.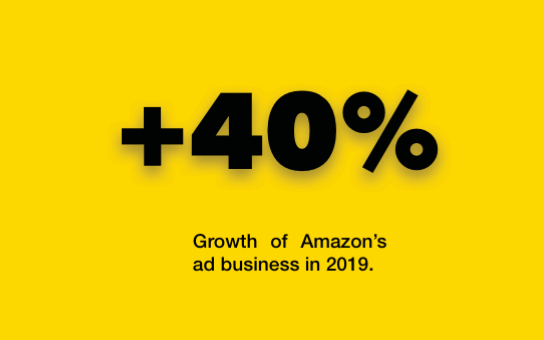 If you like to learn more about how Amazon became the most valuable company in the world and how far will it go, order a free copy of our book "How Amazon preempts the future" at hcommerce@havasvillage.cz.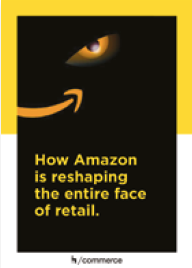 Photo/image credits: Amazon.com