Shoppable social – retail's hottest new trend
---
The buzz phrase of 2021 will be undoubtedly be shoppable content. Even though social commerce been around for a few years, it stands to strengthen its position.
In 2020, all major platforms, including Pinterest, Snapchat, Facebook, TikTok and Instagram, have developed shoppable content tools that will become even more social and playful in time. 
The further development of shoppable social media posts is great news for the commerce world. It allows brands to create a frictionless shopping path, help them spotlight product through social content and forge a direct path to conversion. 
On the other hand, shoppable posts also provide data that retailers can use to improve their social commerce techniques and straighten their ability to reach new customers with predictive analytics.
IKEA x Pinterest
The iconic Ikea catalogue went digital. The company decided to give it a place on Pinterest and built boards that allow users to search for inspiration and to shop, as all pins were linked to product and catalogue pages on Ikea's website to help them proceed to the purchase. The switch from paper catalogue helps users to do their inspiration research in a more personalized manner, and for Ikea, it is a precious tool to learn about the users' preferences.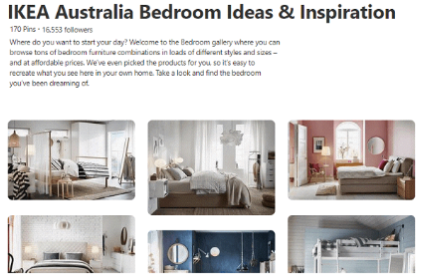 Kroger x TikTok
America's biggest grocer, Kroger, was one of the first to run a shoppable campaign on TikTok. With the 2019 back-to-school shopping season approaching, Kroger searched for an opportunity to drive awareness and advocacy among a key growth audience: Generation Z. Kroger wanted to be top-of-mind as the go-to destination for not only great food but also as college student dorm room essentials.  
To do so, Kroger used TikTok's shoppable "Hashtag Challenge Plus" feature, which encouraged college students to show off their decorated dorm rooms. When users tapped on sponsored hashtag, they were led to a separate in-app Explore tab showcasing Kroger product and direct links to shop the items.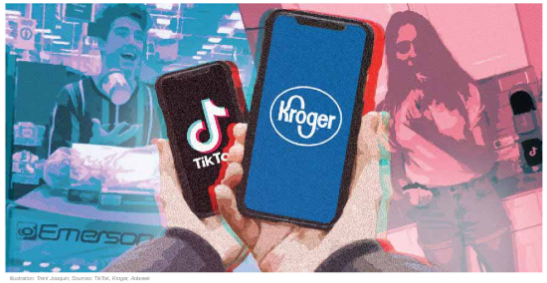 Adidas x Snapchat
Adidas not only used Snapchat to create a shoppable content, but has raised the bar by creating shoppable-gamified content within the App. Adidas and sporting goods retailer Dick's Sporting Goods created the very first Snapchat video game that enabled mobile users to buy what they were seeing directly in–game.
The sport brand is not the only one using shoppable Snapchat features. In May, its biggest competitor, Nike, sponsored a shoppable Snapchat Lens for apparel as a part of its campaign around the U.S. Women's Football National Team.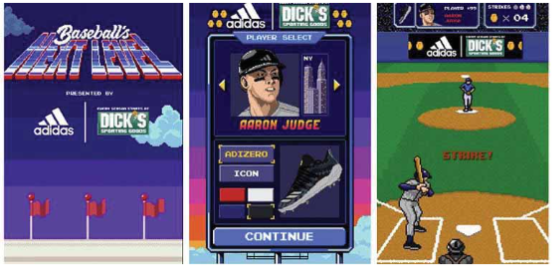 NBC Universal x Lacoste
Changing consumer habits are impacting retailers and media companies in their search for revenue streams beyond traditional ad sales. During last year's Roland Garros, NBC Universal introduced shoppable TV ads with Lacoste as the inaugural sponsor.   
Shoppable TV ads were based on QR codes that could be seen at the bottom of the screen. An initiative that goes in line with the "shop what you see" trend, currently being reinforced by the development of visual search.