Facebook iD8: First-hand news and products
---
This year Facebook prepared a conference focused on technological innovations in four world capitals, and our digital team could not miss it.
Facebook iD8 followed up on the annual Facebook F8, and the all-day program was focused on messaging, AR, AI, new technologies and products that can be used within Facebook. So, what were the highlights from this conference?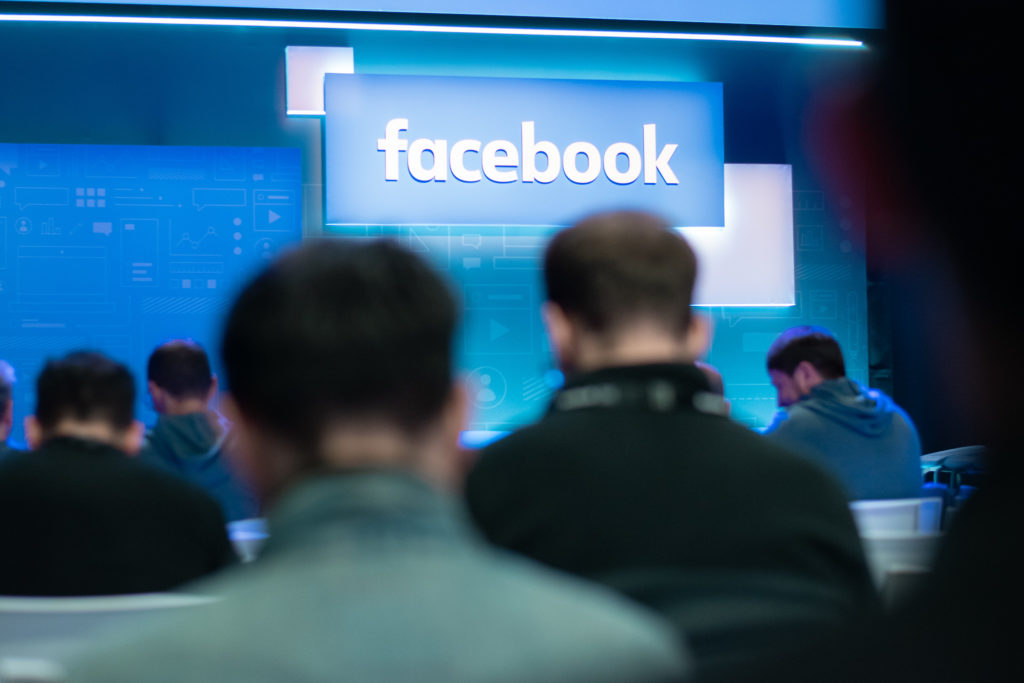 Eva Maria Kirschsieper, Facebook's public policy director, commented on the ever-burning topic of data and user protection. Facebook is constantly improving its malware detection system, removing more than 4 million "harmful content" messages in the first quarter of this year alone with 70 % of them detected by AI.
She also talked about Facebook's active engagement with governments on the necessary regulations and laws that apply to events in the online world: " Whether or not content is unlawful should be decided by governments, not private companies.," Eva Maria Kirschsieper said.
Amit Sangani, director of Facebook partner engineering, spoke about a culture that rules not only in Facebook development teams, but across the company. He stressed the importance of a holistic approach to tasks and teamwork, which is helpful in speeding up processes, collaborating across the company, and avoiding duplication of projects with the right organization. This is a killer of productivity and one of the most pressing problems, especially in larger companies.
He also mentioned publishing code changes that five years ago were taking place once a week. Today, all changes are applied immediately.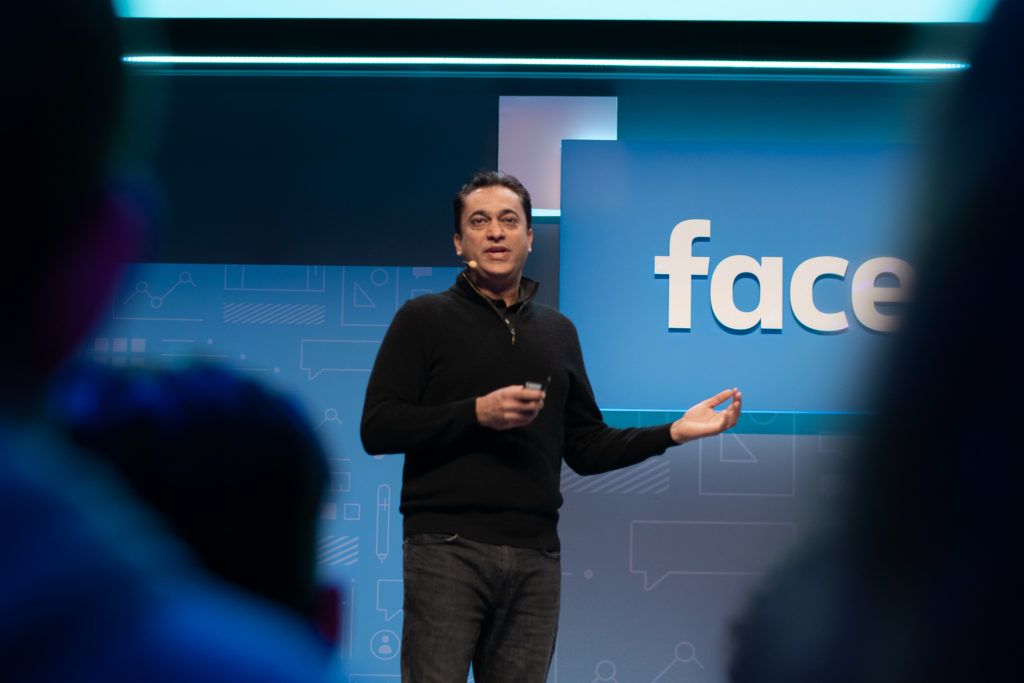 "Create an environment where people are empowered to create impact." Amit Sagani
Roni Bonjack, head of development programs for Europe, introduced mentoring programs that Facebook opens up to developers called Developer Circles and Acceleration Programs. With the three inspiring startup directors who went through them, she discussed the advantages and disadvantages of mentoring and the challenges that startups in the world's metropolises face. CEO of VOXE startup Leonore de Roquefeuil, who tries to bring the current political situation to the millennium through chatbots and discussions with experts within Messenger, emphasized selecting the right mentor: "Choose one that is still active in the same industry, knows your goal, and is honest with you. Then, 15 minutes a week can be a leap for your business. Do not solve business decisions with your friends or parents, ask your users!"
"You want a small group of people who want a lot of your product, rather than a large group of people who are just "meh" about your product." Leonore de Roquefeuil
Tiernan Mines, CEO of the Hello Lamp Post startup, which enables people to communicate with inanimate objects in the city from buildings, lamps, benches or trees, completed Leonore's speech. Simply reach out to the object in Messenger with the unique code, and you can chat about the weather, your trip, or the situation in the city and the changes you would like to see around you. He pointed out the importance of accuracy in the metrics you choose to track. They may not always be the most common, but they should be relevant to your business so that they can truly determine success.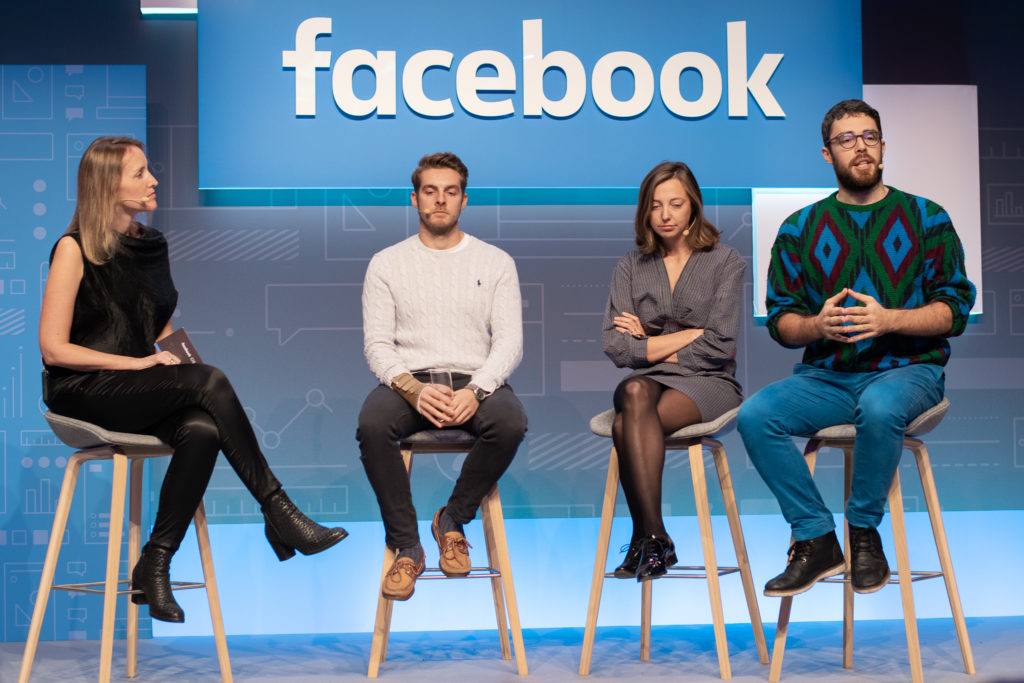 "Create a hiearchy of metrics that you will regularly check: one North Star that will lead the way, and one counter metric to confirm your results." Tiernan Mines
After lunch, it was time to dive into the world of augmented reality. Thanks to Spark AR and the ability to upload your own AR filter to Instagram and Facebook, there is no obstacle to creating your own content. In Havas, we were convinced that augmented reality is changing the world at ARfest, which we co-organized this year.
The "Discovery" tab has also been added to Instagram profiles, where creators can view content created with their filter.
And what should we think about when creating AR filters, whether from a business or individual standpoint?
Respond to real user needs
Don't stand in the way of fun with your brand (every filter doesn't have to include the name of the brand)
Give away gifts, do not force advertising
Make it simple and fun
The final block was devoted to Facebook Messenger and the use of chatbots in communication with customers. Messaging is one of the fastest growing components of Facebook, as Messenger is used by more than 40 million corporate pages.
Messenger is also favored by customers: 75 % of people prefer to send a message to a brand instead of calling, and 66% have more confidence in the brand if they can reach it via Messenger.
A case study from Telekom in Germany showed that using the chatbot properly and thoroughly testing it may be the best way to reach a younger target audience.
Using a reminder that contacted users within 24 hours of the first conversation tripled landing page traffic.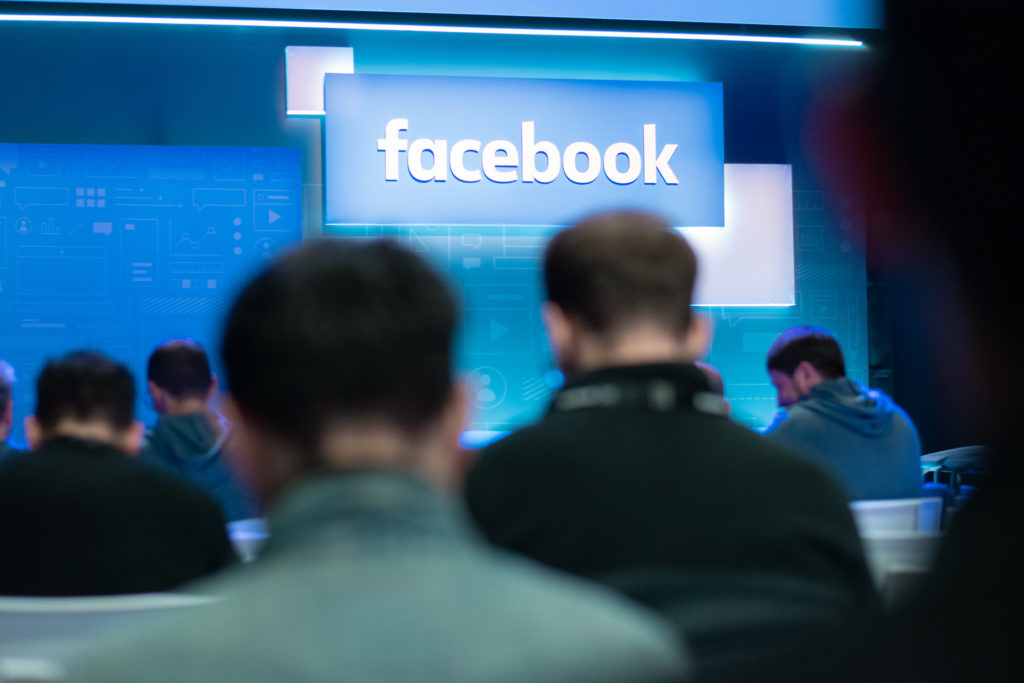 Focus on user intent and re-engage using sponsored messages. The user was probably interupted and didn't finish the conversation but will be willing to once you remind him of your business.
KLM presented its own case study, wondering where it would most likely come in contact with its customers. Based on the results, the business began to distribute content across channels and not primarily to a website that users, unlike social networks, do not visit daily.
Today they send their customers 25,000 automated messages a day, send every other boarding pass through Messenger, develop specialized chatbots that will be able to communicate with users on a specific topic, and also create a bot for Google Home.