Buying local to express national spirit
---
A focus on local products is a developing trend among European consumers as a way to demonstrate support to the national economy.
The h/commerce team has conducted a survey on consumption during the lockdown in France, Italy and Belgium. Figures highlight consumer's increased demand for local products, as way of reassuring people in a period of crisis and demonstrating support for the national economy.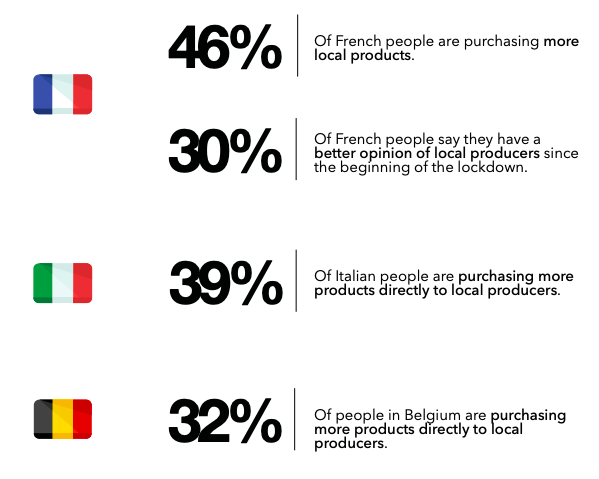 The well-known French wholesale fresh food market, Rungis, is committed to providing Parisians with fresh produce. Usually dedicated to food professionals (restaurants, canteens) who see their activities deeply hampered, Rungis market, in partnership with the Ile de France region, has decided to bring products directly to consumers to save the activity of the farmers around Paris.
Parisian consumers can now purchase their fresh products online, and have them delivered to their homes, via contactless delivery in accordance with prevailing sanitary measures.
Similarly in the UK, M&S deployed a four-month campaign showcasing selected farmers: M&S only works with farmers, growers and producers it knows and trusts to source its products with care – whether that's the highest animal welfare standards or protecting the natural environment. To reaffirm its commitment M&S also launched an industry-leading bee programme – introducing over 30 million bees to its Select Farms to boost pollination, improve product quality and produce delicious British honey for its customers. To support these projects, 19 ads ran across the four-month campaign and each week M&S introduced the audience to a new farmer. In each video, selected farmers explained how they work to deliver quality to final consumers.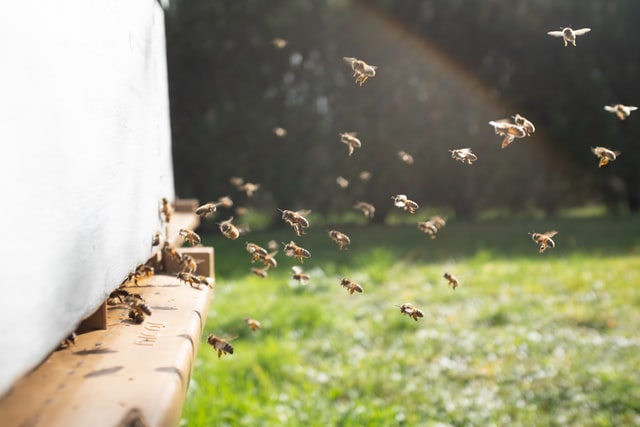 Local suppliers need our help, too    
Pinduoduo is one of China's e-commerce platform for agricultural products. To match the demand from its users for fresh produce, the Company has launched its dedicated Help the Farmers channel, providing multiple options to buy fresh agriculture products directly from the farmers in poverty-stricken area.  
Pinduoduo made 280,000 agricultural products available through the dedicated channel, and today the initiative covers almost 400 agricultural areas in China. 
Last year, Alibaba has launched its rural live-streaming initiative on Taobao live. During the outbreak, the company upgraded this initiative and set the goal to incubate 200,000 farmers with the capabilities of selling produce through live-streaming.  
Alibaba has also launched a Rural Support Program which offered free account registration and supply chain support to the farmers impacted by the outbreak.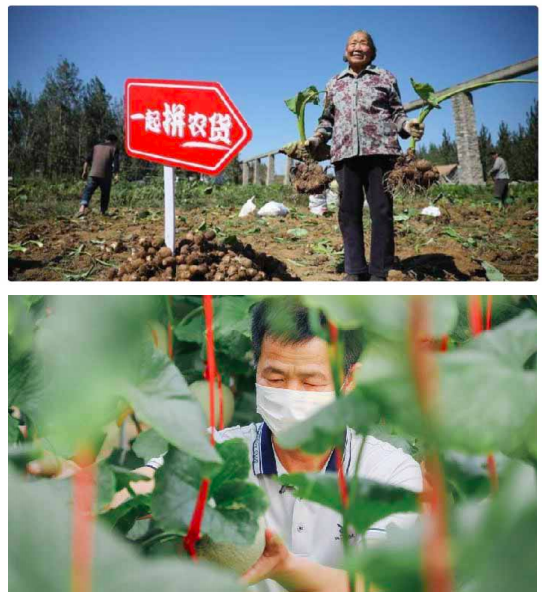 Norwegian supermarket chain, MENY, has announced plans to help local food suppliers during the coronavirus crisis amid fear that many could go bankrupt. Meny CEO Vegard Kjuus said, "Norwegian local food producers are important for local workplaces, food culture and innovation in the grocery industry. Local food offerings have never been greater. Now we have to do everything we can to make sure they get through the COVID-19 crisis. The supermarket chain also announced plans to return 10% of sales income to these manufacturers.  
Denmark's Salling Group, which owns Netto supermarkets, has announced the payment of DKK500 million to small and medium-sized local suppliers this week. The initiative aims to provide immediate cash to suppliers so that they can manage operations during the crisis.