Forget local –
hyper-local is now where it's at
---
After 30 years of the Internet, and accelerating globalisation, it seems that we have entered the era of hyper-proximity. The hyper-local trend is getting stronger every year and will continue to shine in 2020.
As consumers become more conscious about the environmental impact of globalized economy, they are re–evaluating their consumption habits and rejecting simple– and fast–consumerism. Buying locally is a way to respond to the global environmental crisis and take a stand. 
Seeking purpose and meaningful actions, conscious consumers entice brands and retailers to reinvent their whole strategy and enhance a more local approach through the whole supply chain – starting with local product manufacturing, adapting them to local communities and last but not least, bet on local micro-fulfilments. 
Vertical farms in stores
Hyper-local means approaching products locally. In order to address customers' expectations to shop local, retailers are partnering with start–ups in order to develop vertical farms in stores.  
Founded out of Berlin in 2013, Infarm has partnered with a number of food retailers across Europe, including Amazon Fresh, Metro, Edeka, Migros, Casino, Auchan, and Intermarché to install vertical indoor farms inside their outlets.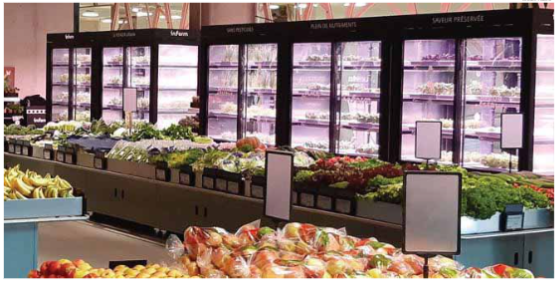 H&M's first hyper-local flagship store 
One of the biggest fashion brands in the world, H&M, has opened its very first hyper-local flagship in Berlin. The store is offering curated womenswear along with selected Berlin based external brands. An innovative concept that promotes local designers and at the same time helps the Swedish chain to fully anchor in Berlin vibrating community.
eBay's Home Grown concept
As a part of eBay's 'Retail Revival' programme, eBay is supporting 40 small businesses around Wolverhampton. The very first foray into physical retail of eBay consisted of 'Home Grown' concept store featuring different group of independent e-tailers each week, giving them a chance to test its wares through physical retail. The concept helps local businesses to go from bricks to clicks and establish eBay as a pure-play platfom that helps small businesses, when it's often seen as a platform that overshadows them.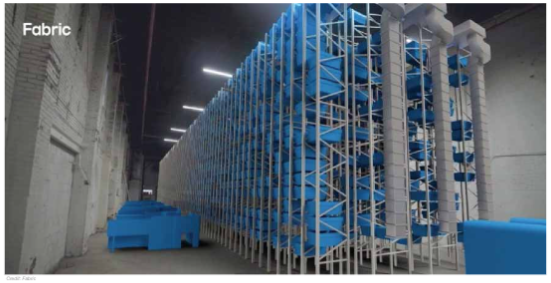 Local micro-fullfilments
The local approach includes changing the way retailers deliver goods. Many of them ship the items purchased online from massive warehouses. The emerging trend is to reinvent fulfilment centres and make them more local to deliver faster. As a result, we see the emergence of tiny, urban warehouses that autonomously fulfil online orders. 
The automatic micro-fulfilment centres are used by retail giants like Walmart or Target in order to pace up with the demand of e-commerce convenience, fast delivery and reducing environmental footprint of broad logistics.