Not just a store –
an adventure
---
Bricks-and-mortar ain't dead yet. The concept is evolving, and every brand needs to find its way to drive traffic to their physical stores.
As consumer habits evolve, companies are searching for ways to adapt their stores. Some retailers have decided to re-position their stores as fulfilment centres, by enhancing click and collect or drive solutions. Some others opted for physical, omnichannel experiences like Nike with its "Innovation House" located in big cities, with the first European "House of Innovation" opening in Paris this year.
Some brands are going even further and expand the "experiential" into "stayable," giving themselves more time to fully engage clients in a spectrum of sharable, immersive and most of all – memorable brand experiences.
The subsidiary of the chinese e-commerce JD.com opened it's 1st robots store in Netherlands
Chinese e-commerce giant JD.COM unveils two robotic shops – named Ochama – merging automated warehouse and pick-up shop in the Netherlands. The automated warehouse is mainly equipped with a fleet of robots (automated ground vehicles), robotic arms, and more. Customers can also visit the shop's showroom where Ochama's product assortment is displayed.
Customers order their products online, then visit the store where robots pick up and sort out the products. Then, they scan their QR code using the app and get their order within 2 minutes. They can also have their order delivered to their home.
Vans in Los Angels
The newest Vans LA downtown flagship is proof of the new experiential direction that's driving the design of retail physical spaces. The store doubles as an event space and its design and decor pay homage to both local and skate community. It showcases works from local artists as well as local skate brands (Baker, WKND, Girl orAlva) along with Vans Pro Skate Collection. The second floor is tailored to host talks, exhibitions and workshops every month.
An approach that reminds the concept of a store as a lifestyle destination popularized by 'Today at Apple' in 2017. Last but not least, to mark an even bigger impact on the local community, the brand has partnered with two NGO organisations to recruit previously homeless or underprivileged youth to the brand new store.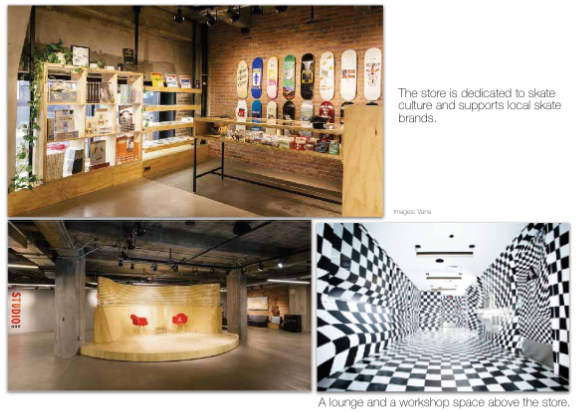 Canada Goose in Toronto
The apparel company Canada Goose is known for highly immersive in-store experiences. The latest concept, opened in Toronto, has no inventory and a lot of wintry experiences that allow visitors to try on the brand's parkas in a snow-filled room that dips down to -12 degrees Celsius.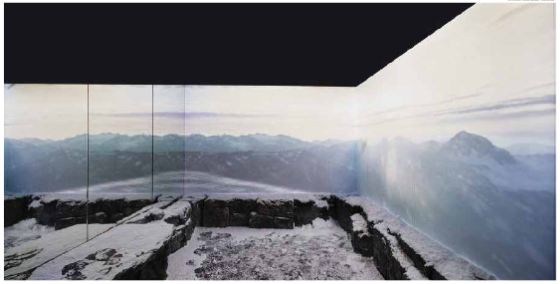 Lululemon in Chicago
Lululemon's experiential store in Chicago is not only the home to a restaurant but features a meditation and a yoga space as well, in a smart attempt to get customers to try its products during exclusive workout classes, where they can see the benefits of its technical gear in action.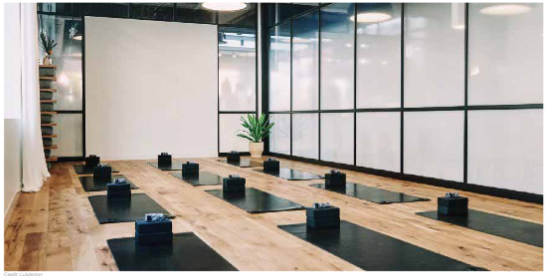 Nutella popup hotel, Palm Springs
The trend to create a store based on experiences will definitely continue to thrive. Some brands are extending the concept of a store as an experiential destination and provides "stayable" experiences. 
Nutella opened its very first popup hotel this month, only three months after Taco Bell closed up shop on its limited-time popup hotel in Palm Springs. ''Hotella Nutella'' has welcomed three contest winners and their guests for a two-night, three-day stay from January 10 to 12.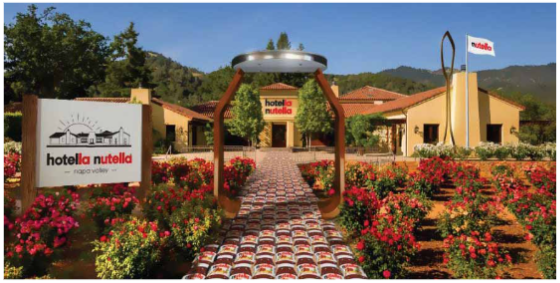 Muji hotel Ginza, Tokyo
Following the footsteps of Shenzhen and Beijing, Japanese home and lifestyle brand Muji has opened a hotel in busy Ginza district of Tokyo. More than just a place to sleep or rest, Muji Hotel Ginza is a mega flagship store and the latest example of retailers merging hospitality with experiential retail concepts in order to enhance their customer experiences.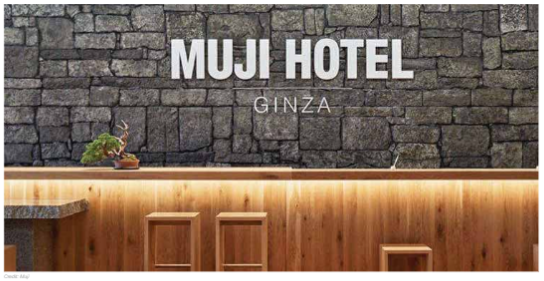 Netflix is selling merchandises in Walmart
A new Netflix Hub is opening at Walmart.
It is an opportunity for Walmart to become an entertainment destination and for Netflix to give a physical destination to its super-fans. Netflix will sell merchandises from its various popular tv series. On its side, Walmart is opening a dedicated platform to sell products from Netflix. For now, the platform only includes top sellers like Squid Game, Stranger Things and The Witcher. The giant of entertainment started its retail journey few monthsago with the launch of a by-products e-commerce selling its most popular creations. More and more entertainment actors are entering the retail market which represents an interesting revenue addition for them.