Pre-loved beating new at its own game
---
Second-hand market and resale platforms are having a moment. The resale market is projected to be worth $51 billion by 2023 (from $24 billion in 2018) according to figures by resale company, ThredUp, and data analytics company Global Data.
Resale platforms such as Vinted, Depop, Vestiare Collective or The RealReal have normalized the habit of buying pre-loved goods. The trend is starting to impact other sectors such as beauty (with Gambit and Poshmark apps) or luxury.
Companies are forced to consider the resale channel with a fresh eye. For the new generation, possessing things is no longer a priority. In line with the concept of circular economy, resale is the fastest-growing category in fashion and beyond.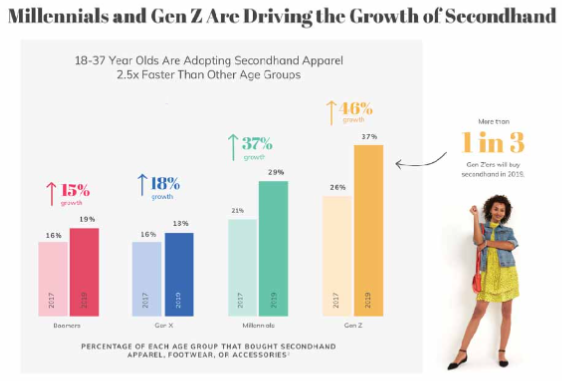 Vinted marketplace
Europe's on-trend tech unicorn, Vinted, has become the biggest online customer-to-customer marketplace for second-hand clothing in Europe, operating in 11 countries in Europe with 22 million users worldwide. Vinted recently raised $140 million, making it Lithuania's first billion-dollar valued company. Behind the astonishing success of the Platform are the friendly UX and convenient search function. It combines the classical thrift shop treasure hunt with a touch of personalization that helps users not to be discouraged by not finding their size or favourite colour. 
The RealReal x Burberry
The RealReal is one of the world's largest sellers of pre-owned luxury goods. Luxury brands have started to see the potential in resale platforms, as their sustainable positioning and anti-fast-fashion manifest follow the line of luxury goods designed to last.  By way of example, Burberry forged a partnership with The RealReal to celebrate Burberry's heritage craftsmanship that is meant to last. Both companies aim to promote a more sustainable future for fashion via a programme that allows the customers to consign Burberry pieces at The RealReal and then be offered an exclusive personal shopping experience in selected Burberry stores in return.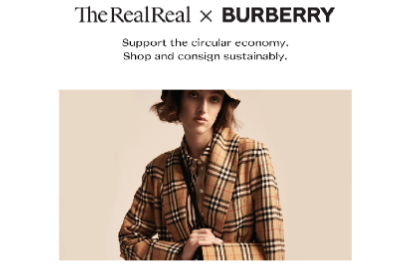 Patagonia worn wear
Patagonia opened its second-hand shop in Boulder, Colorado. The outdoor fashion brand, known for its commitment to sustainability, decided to open the very first physical location for its Worn Wear programme dedicated to second hand items. The programme allows consumers to trade in their used Patagonia apparel and equipment via mail or in stores for credit. The items are inspected and cleaned before being resold. The programme is part of Patagonia's circular economy efforts. The brand aims to be carbon neutral by 2025.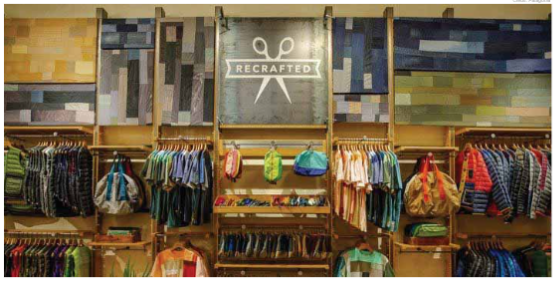 ThredUp x Macy's x J.C. Penney
ThredUp, an American online platform, is known as the biggest online thrift shop in North America. The Marketplace has built partnerships to sell used clothes in both physical department stores Macy's and J.C. Penney. The offer includes a selection of second–hand women's clothing and handbags from ThredUp. It says a lot that traditional retail is coming to see the gently used items as a new potential to boost their offer and meet customer's expectations.