---
The COVID crisis is challenging for both consumers and brands. At a time when the lockdown measures are being slowly taken down, consumers nevertheless worry about the future, and are eager to move on.
At the end of April, a Pew survey found that the vast majority of Americans – 71% – were regularly switching off the news because they didn't want to hear about the pandemic anymore.  
And earlier in the month, a survey of 7,000 consumers by Mitto suggested that many consumers have had their fill of COVID-themed marketing messages, and quite a few (41%) are now ready for brands to talk about something else. (Adweek) 
Consumers are anxious about the future, nevertheless eager to move on
Retail companies who succeeded to build the trust during the crisis, shall now reflect this confidence in building a brighter future. Intermarché's new spot shows a series of doors. Through the last door we can see awaited first visitors after the lockdown. This cheerful campaign was released in anticipation of the resumption of family reunions, few days before the lockdown easing out.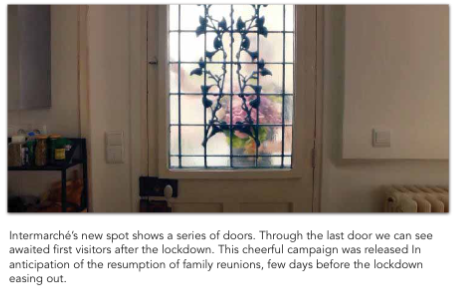 Time to reassure and re-insure
216 Euros is the average loss of income for the 11 million French people currently on partial unemployment. This is also the equivalent of the average shopping budget of a French household. 
In the light of this decrease, E.Leclerc (one of the biggest French supermarkets) has launched a new campaign and national programme in defence of families' budgets. Entitled ''The E. Leclerc plan for your budget,'' the programme is a series of concrete actions to help the French consumers to cope with the economically complicated context. First measure to date: price freeze on 12,600 essential Leclerc products till the end of August. 
To promote the programme, E. Leclerc presents new campaign created by BETC that pays tribute to all the efforts made by confined customers: cooking 3 meals a day, playing sports with the means at hand, working at home, doing your own haircut etc. A campaign that praises the current daily life of French consumers and seeks to underline support of E. Leclerc via the message "You have been making efforts for weeks, count on us to do some more."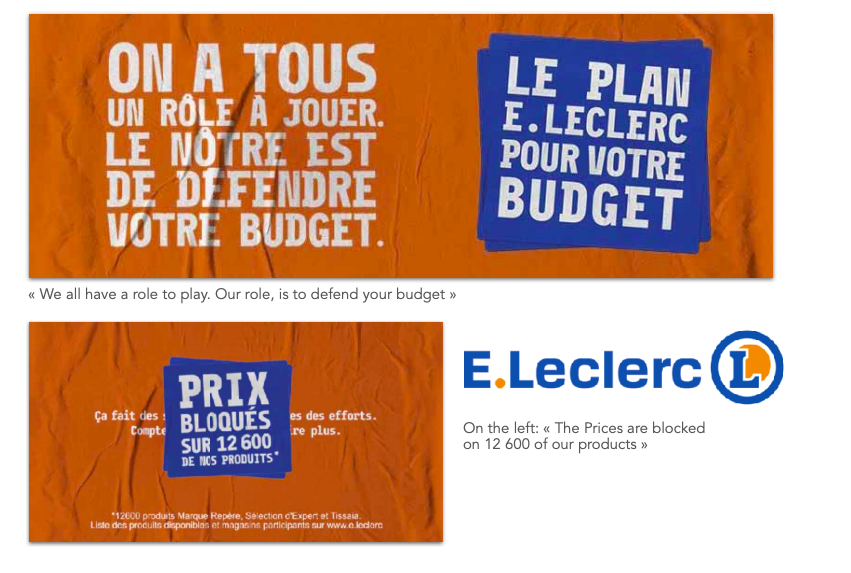 How the crisis has impacted discounts 
One of the biggest questions retail is asking is whether to deepen reductions to clear stock or hold back to preserve margins. While the discount prices are steady or lower, global retailers enlarge the range of discounted products. The promotions and discounting is one way to tempt customers into a store, however, retailers must walk a fine line between attracting shoppers and maintaining social distancing rules.