Staying safe and entertained with voice technology
---
Innovation is often borne out of crisis. Voice technology has been placed on a fast track as consumers increasingly stayed home and search for more ways to stay safe and entertained.
The interface shift: from touch to talk
In a world fearful of touch, voice technology is getting a fresh look. Given the hands-free nature of voice assistants, voice technology is being increasingly used inside hospitals as a communication tool. Northwell Hospital in New York added 4,000 Echo Show devices to allow staff to speak with Covid-19 patients in isolation. Furthermore, according to Amazon numbers, the worldwide usage of Alexa skills is up 65% over the past two months. In the United States, customers asked Alexa more cooking-related questions during a lockdown week in April than during Thanksgiving week. 
Analysts from ABI research estimates that voice control device shipments for smart home devices hit 141 million last year, and in 2020 will grow globally by close to 30%. Scott Galloway, a Clinical Marketing Professor at NYU recently said of Covid-19: "Things won't change as much as they will accelerate. While other crises reshaped the future, Covid-19 is just making the future faster." Concerning voice technology, the sanitary crisis may accelerate the interface shift from Touch to Talk.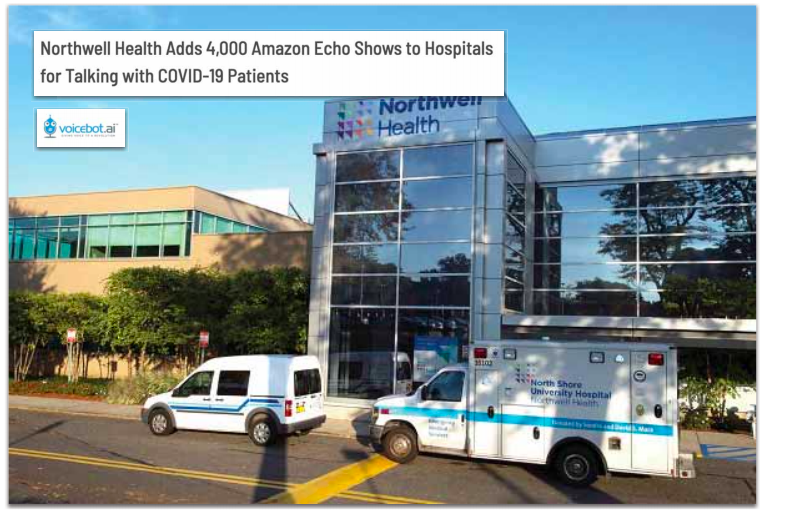 Carrefour and Google launch voice grocery shopping in France
France's biggest grocer, Carrefour, in a partnership with Google, has launched a voice-based grocery shopping service in the Country.  The service is another step towards Carrefour's ambition to accelerate its expansion into food e-commerce and it will allow users who associate their Google account with their Carrefour account to add items to a shopping list by saying generic words such as butter or milk, or names of brands of products. 
The items added to the shopping cart by Google Assistant will reflect the user's personal product preferences and historic. With the pandemic, accelerating the adoption of e-grocery services, Carrefour is aiming to increase food e-commerce sales to 4.2 billion euros by 2022 from 1.3 last year.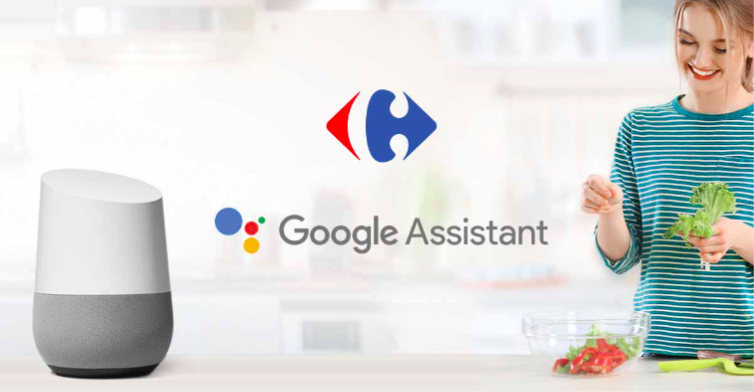 In India Flipkart also rolls out voice commerce
In India, Flipkart, owned by Walmart, has introduced a multilingual voice assistant for grocery shopping. The new capability was introduced by Flipkart's grocery chain Supermart. 
The technology helps consumers build their grocery basket by simply talking to the assistant, similar to talking to staff in the real world. The feature has the capability to understand variations in commands in both English and Hindi thanks to the Google's AI technology that automatically detects the speaker's language, making the whole experience even more natural and seamless.