Everything shoppable:
the rise of social
e-commerce
---
The rise of shoppable content on social media has laid the foundation for the next phase of e-commerce: shoppable media and videos.
In 2018, Snapchat introduced the world to "Snap Originals," short-form TV shows designed to be viewed on smartphones, and meant to appeal to the smartphone-as-first-screen generation. In June 2018 Snapchat announced a slate of returning and original shows, and this year, the company will stream its very first shoppable show. 
Snapchat will try to convert its users into buyers with its first-ever shoppable show: "The Drop," that focuses on streetwear collaborations from celebrities and designers. The Drop is the very first Snap Original that features commerce as part of the narrative content. Each episode of The Drop will explore the relationship between the designer and celebrity collaborator. Episodes will culminate with a call to action "swipe up to buy."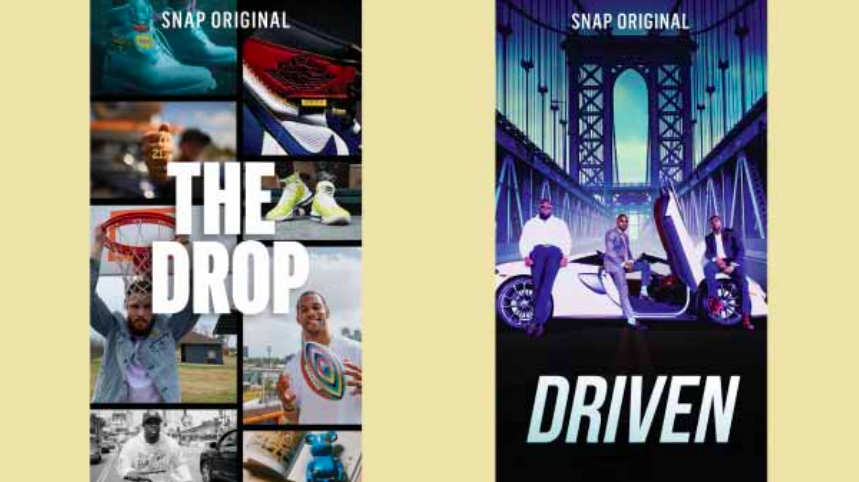 Walmart and Twitter are testing together a live shopping feature
Walmart is the first retailer to test Twitter's live shoppingplatform. This new functionality will allow customers to purchase directly products seen during the livestream. Walmart is launching a live 'cyber deals' event on Twitter at the end of November. Jason Derulo will give a live concert on Twitter for the occasion and he will present Walmart's best
deals. Live's viewers will be able to watch the show, purchase in live products featured in the show and send tweets at the same
time. By launching its livestream platform as well, Twitter try to close the gap with its competitors already far ahead. For brands now, teaming up with Twitter is a way to target the most influential audience.
Tiktok and Shopify roll on shoppable ads 
The Canadian e-commerce platform, Shopify, has partnered with TikTok to create new commerce features. The collaboration will result in shoppable video ads for Shopify's 1 million merchants. The ads will drive Tiktok users to the merchants' online stores and will further empower their paid and organic reach. The new alliance will be rolled out in the US first, before expanding to Europe.
To date, the in-vogue social media platform has experimented with multiple shoppable features like e-commerce links, "Shop Now" buttons for brands' video ads, as well as shoppable components to hashtags and challenges. The partnership is a great deal for Shopify's merchants, who will now be able to take advantage of TikTok's global scale as well as highly engaged audiences.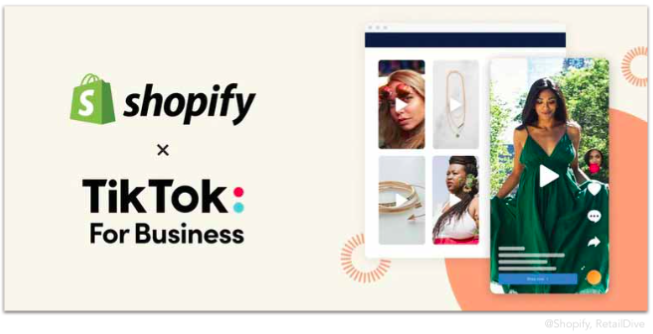 WhatsApp ups its shoppable game 
With an eye to increasing its e-commerce reach, WhatsApp has introduced a new shopping button on the business version of its app, that will allow users to browse through  businesses'' catalogues.  
The button, which looks like a storefront icon, is replacing the call button within conversations in business accounts, and will facilitate browsing through a brand's catalogues of goods and services, without the need to first click through to their business profile.  
This small difference in the interface is a sign that Facebook (the owner of WhatsApp) aims to get more people shopping within the messaging app. The new button is reserved for WhatsApp business accounts (used by over 175 million people), and is part of WhatsApp B2B push – in line with recent announcement of new investments in three key business verticals on its platform: Facebook hosting services, business sales and shopping.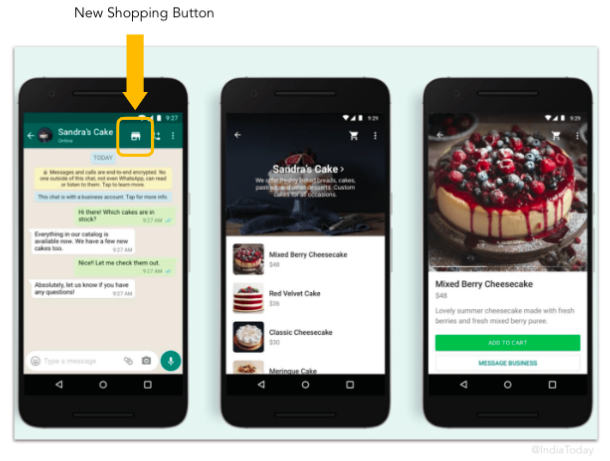 YouTube gets aggressive with shoppable ads below the content 
After a testing phase, YouTube has announced a new direct response ad format that will make YouTube video ads shoppable. The option will simply display the advertisers' products below the video ad while it plays, in order to guide viewers towards specific products. According to YouTube: 70% of people claim they have bought a brand's product because they saw it in a YouTube video.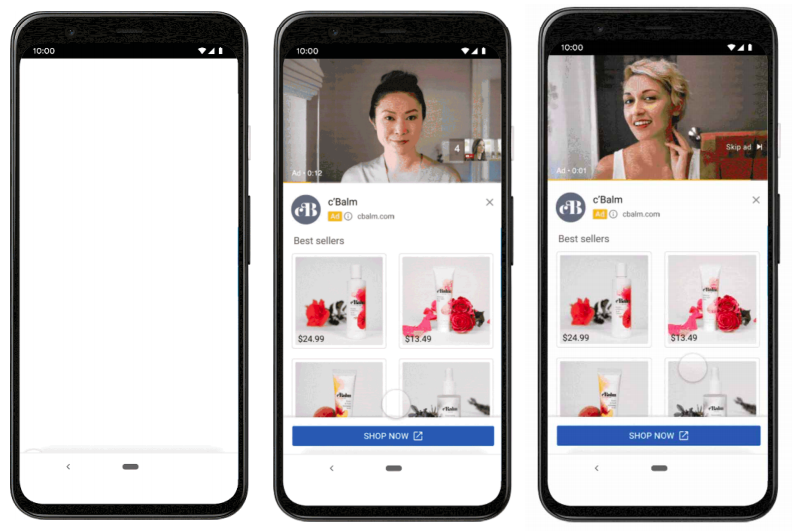 NTWRK hosts virtual shopping festival
NTWRK, the video commerce platform launched in 2017, is set to host its first virtual festival, Transfer, where attendees can shop, listen to panels, interviews and musical performances. 
On the commerce front, the Festival will feature 30 brands and artists pitching exclusive products across NTWRK's distribution channels. The company is hoping as many as 240,000 shoppers and even 10 million viewers are expected to show up for the event. 
As CEO Aaron Levant said in a statement, "With the world shifting away from physical events, NTWRK is aligning itself to be at the forefront of this new social commerce and digital experiences like Transfer." 
The NTWRK app hosts the Transfer festival on July 28 and 29 with a plan to schedule the event two times per year beginning 2021.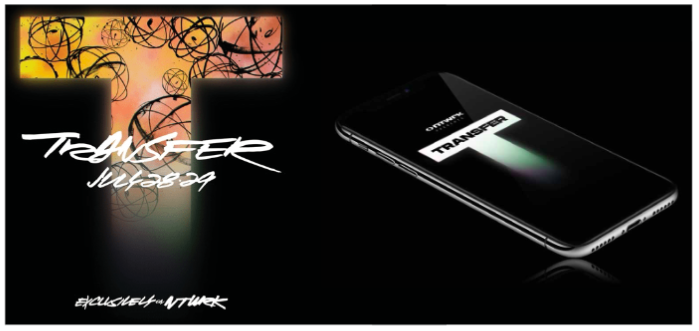 Entertainment and commerce – cautious bedfellows
Making the Cut is a Prime Video that makes fashion items instantly shoppable. Hosted by Heidi Klum and Tim Gunn, the Amazon Original series featuring 12 aspiring designers and entrepreneurs competing in design challenges. The winner has the opportunity to create an exclusive apparel line with Amazon Fashion. The partnership with Amazon allows Making the Cut to be instantly shoppable, with limited editions of the winning looks from each episode.
The show explores the Amazon ecosystem, and how it can intertwine its entertainment and retail factor in order to create a retailtainment offering.
NBC Universal has rolled out a similar shoppable tv concept last year, and recently unveiled a new Checkout function to bring up the listing from a partner merchant to make a purchase. 
The programmatic product placement inside streaming platforms like Netflix, Prime Video or Disney + might be the next stage of e-commerce merging with entertainment and social content. The future of entertainment is shoppable.