Sustainability – the next retail revolution
---
A consumer revolution is upon us. Shoppers are increasingly demanding sustainable products, or those with low ecological impact.
Waitrose and Partners preach good quality
A survey of 1,500 U.K. buyers from product information management company, inRiver, found that 90% of consumers are willing to purchase an item that's been designated as environmentally friendly, with nearly half (47%) willing to pay more for these items.
The British grocer Waitrose has embarked on a new campaign that gives pride of place to the quality of its products, leveraging the trend of slow food. The "Slow TV" campaign emphasizes the excellent taste of the products that can be found in the Brands' supermarkets, with the phrase "You can taste when it's Waitrose & Partners." The campaign documents the Retailer's commitment to sourcing the highest quality ingredients, while supporting animal welfare and production standards.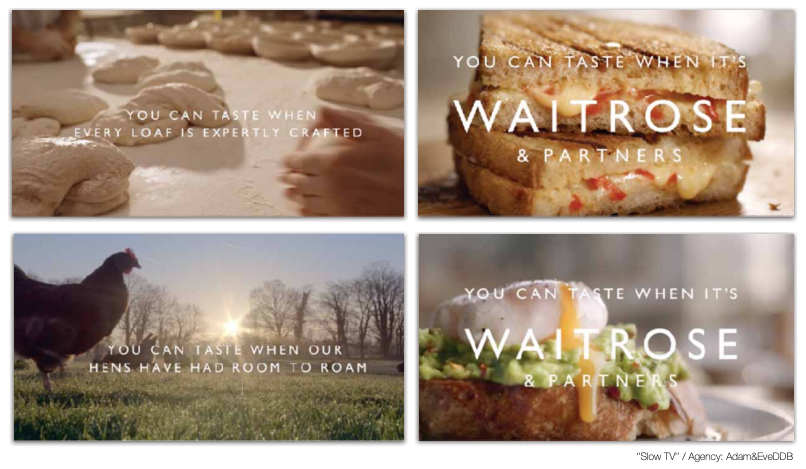 Ikea's efforts to become the most sustainable retailer
Ikea continues to follow its strategy to inspire changes in lifestyle and consumption. The Swedish retailer has ramped up its bet on smaller city-centre stores that are accessible by bike and public transport. In addition to shifting towards urban consumers, Ikea seeks to shrink its carbon footprint, including the pollution from customers driving to suburban big blue box stores. In line with this, Ikea has introduced a new concept for a physical store without parking spaces. The first of such will be built in central Vienna.  
The Company explains on its Austrian website that "the whole building is geared towards pedestrians, subway and streetcar riders, and cyclists." The building will be surrounded by greenery as a part of the sustainability strategy and will incorporate a cooling system to deal with increasing heatwaves in cities. With the Vienna project, Ikea confirms its positioning as a retailer sending a meaningful message and a creator of a movement for a more sustainable everyday life.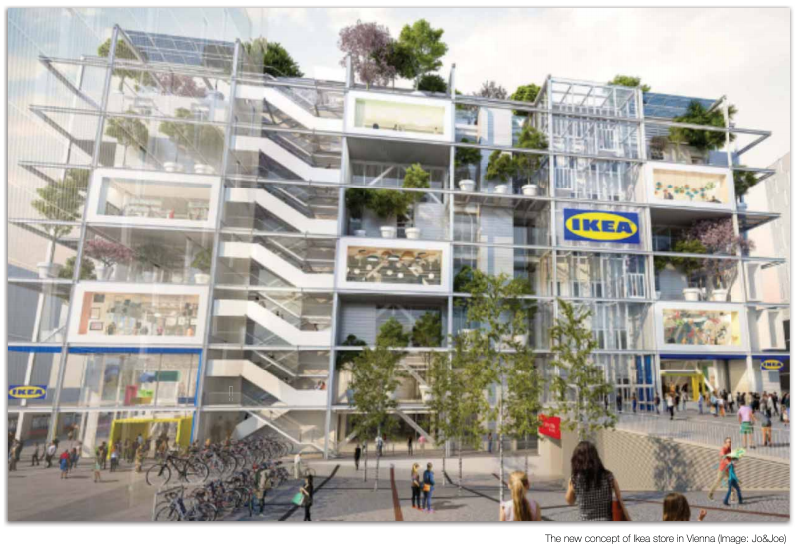 Elsewhere, Ikea has opened its new urban concept store in Szczecin, Poland, where visitors can learn how to introduce environmentally friendly solutions into their homes. "The Ikea Home of Tomorrow" was designed to take into account the circulation of food, water, waste and other resources between the different rooms, creating an inside house circular metabolism with a large home garden as the heart of the system. Ikea has proven that it is possible to grow vegetables, herbs and several species of mushrooms inside the apartment. The goal is to promote sustainability in urban environments and an eco-friendly lifestyle that limits the amount of waste produced by households. 
Decoding fashion choices: ecological impact matters
The Clear Fashion app provides the users with supply chain details about the brand and is focused on four main categories in their brand analysis: the human aspect (providers' transparency, the welfare of employees), health (chemicals used for the production), environment (water use, carbon footprint, biodiversity) as well as animal welfare. Thanks to Clear Fashion, users can discover a thorough analysis of more than 70 fashion brands (for now). 
Clear Fashion, Yuka (a French product-scanning app) and other scanning applications are attracting significant attention as consumers search for more transparency, and prefer to purchase from brands that are good for their health and environment. The growing popularity of scanning apps has to be taken into account by all retailers, as it changes shopping behaviour profoundly.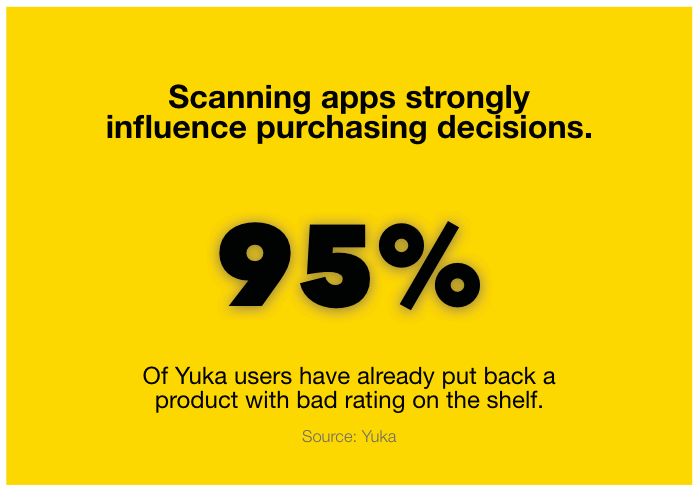 As the focus on sustainability has been embraced by consumers in a big way, the list of the retailers that are tapping the second-hand market is booming and continues to be one of the biggest topics in 2020. The German online retailer, Zalando, is positioned to leverage the new trend – High-Low Fashion – that consists of mixing high-end with fast-fashion and/or vintage clothing. The pre-owned shopping section on the website will be introduced from the third quarter of 2020. Moreover, Zalando plans to enter the territory of second-hand resale platforms like Vinted or Depop, as new features allow buying and selling items between users.
Aware of the ecological impact of fashion, Zalando has also become the first e-retailer to make the completion of the new SAC Higg Index mandatory for every brand that it carries on its e-commerce platform. The Higg Index is an innovative tool that measures the efforts made by fashion brands in terms of social and environmental responsibility. By 2023, Zalando will only distribute brands that will meet ethical and eco-responsibility standards. This means that all brands retailed by Zalando, from Nike, Mango and luxury labels like Armani and Maxmara, will have to submit their sustainability calculations. Aside from setting the sustainability targets across its portfolio of brands, Zalando will be building on its existing commitment, with new goals to reduce operational carbon emissions by 80%.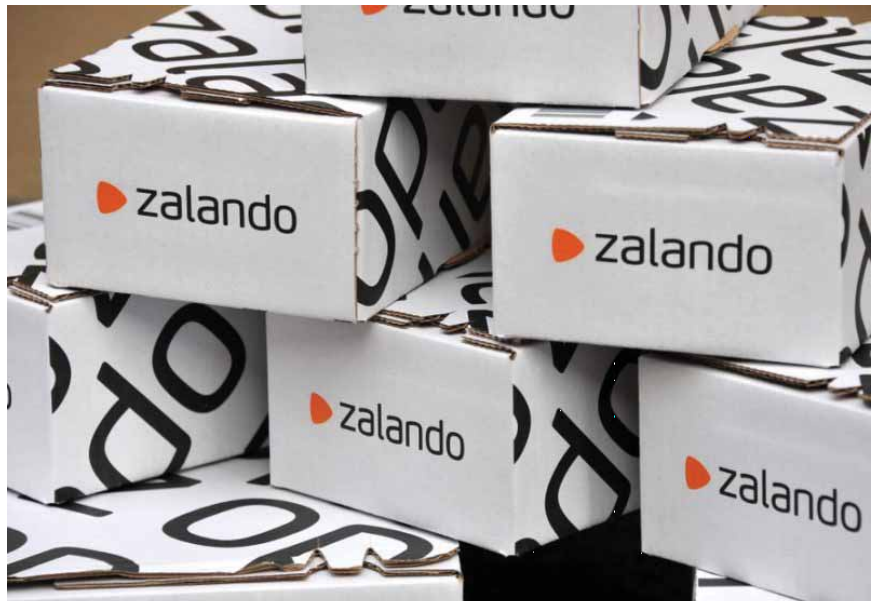 Returns from online purchasing of merchandise is a serious environmental problem. Free returns come with a cost for the planet. In order to limit the problem, Asos decided to at least digitize the return paper forms. By doing so, the British fashion retailer will save 64 million paper returns inserts – the equivalent of 320,000 kg of paper and about 8,450 trees.