The age of virtual avatars
---
In our connected world, virtual worlds and virtual goods are multiplying. In 2020, Virtual avatars, virtual characters will be our guides in immersive VR/AR worlds, and digital fashion will continue to influence the creation of our virtual selves.
In February, Fortnite held a pre-recorded Marshmello concert, where players could dress up and emote as the electronic musician. Gamers invest time and money in decorating their avatars, and brands are jumping into an occasion to create the digital versions of their products in-game.
Digital fashion
Scandinavian apparel brand Carlings has launched the very first digital-only fashion collection. It offers a pair of high-fashion jeans for about $22, but the catch is that the items only exist in the virtual world.  
Once sold, the company applies the digital clothing to photos submitted by users with the goal to create an Instagram-worthy photo. The collection is based on the insight that many consumers only buy clothes to show them off on Instagram, contributing to the environmental disaster. Carlings created its digital collection to make fashionistas express their style through social media without excessive fashion consumption.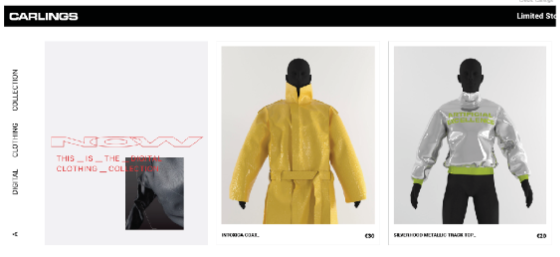 The Fabricant is an Amsterdam-based digital fashion house which describes itself as "uploading humans to the next level of existence,'' and has recently sold the very first high-couture digital dress for $9,500. The successful bidder had 20 days from the auction to provide a high-quality photo from which they'll be custom fitted with the digital outfit. 
Both Carlings and The Fabricant explored the benefits of digital fashion during a three-day London pop-up 'Hot Second' held in November. The participants could explore the digital garments by stepping into booths featuring "magic mirrors" to virtually try on and buy the collections.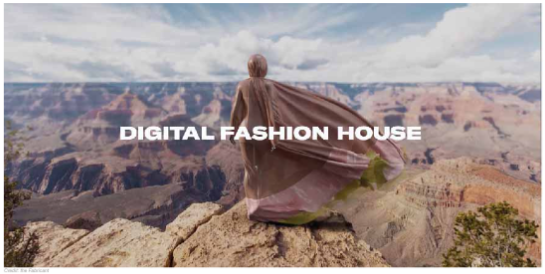 New playgrounds for brands 
The American brand is committed to its new 3D policy. By 2021, all of Tommy Hilfiger'sdesign processes – from sketching through show-rooming – will be done with 3D design. This means that the fashion items will be digital units until they appear on the runway or are sold.  
The plan of the PVH group (which owns Tommy Hilfiger) is to eventually go further into digital clothing concept. The company predicts to develop tools to allow customers to see themselves wearing items using augmented reality or to buy digital versions of the same clothing in order to dress their online avatars in the future.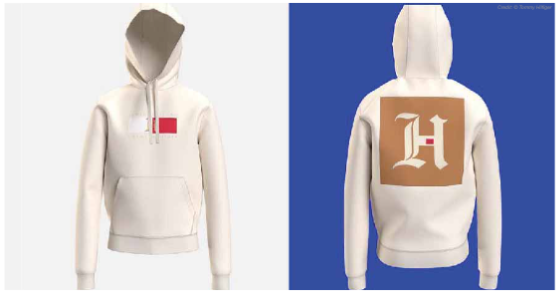 Uniqlo has already done it. The brand has partnered with Pokemon Go to release new Pokemon t-shirts in real life as well as in the game as avatar items to the Style shop. The collection is available on Uniqlo's website as well as in the mobile game for free for the in-game avatars.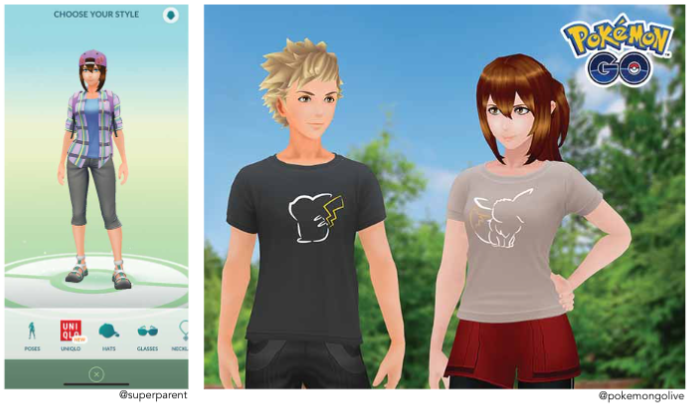 Speaking about online avatars, the digital selves could explose in the online world this year as Facebook will launch its virtual world baptized Facebook Horizon. Following the success of Fortnite, Facebook created its own sandbox universe that is playable in virtual reality using Oculus. Facebook Horizon will allow users to design their own diverse avatars and hop between virtual locales through portals called Telepods, watch movies and consume other media with friends.
If Facebook Horizon repeats the success of Fortnite or Second Life a decade ago, it has a chance to be a new playground for brands in developing virtual items for our digital selves. One step closer to Ready Player One reality.